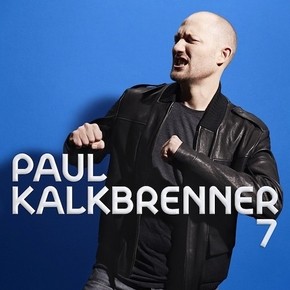 Paul Kalkbrenner's seventh studio album, 7, has reached lofty heights all over Europe, garnering the #1 spot in 3 countries, and charting Top 15 in many others.
CHART SUCCESSES
#1 in Germany
#1 in Switzerland
#1 in Austria
#4 in Belgium
#5 in the Netherlands
#13 in France
7 is the seventh album from the Berlin techno producer and live act Paul Kalkbrenner. Born and raised in East Berlin, Paul came of age to the sound of techno as the Berlin Wall came down. Kalkbrenner went on to make several album releases for the seminal Berlin label Bpitch Control, before starring in the scripted movie Berlin Calling, for which he also wrote the Platinum-selling soundtrack.