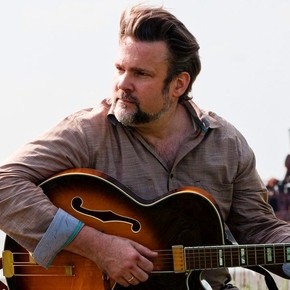 Hello there music loving people of earth. Did anyone else read this about Joshua Greenberg passing away at 28, who co-founded music streaming website in 2006, gaining 35m users before closing in April after copyright row with major labels – READ HERE! That is so sad and makes me wonder what else was going on?! In other music news this week, inspired to have people engage with their music in a different way using the latest technologies, iOS developer Andy Martinez created an iPad App that was designed to maintain the spirit of communal bonding associated with the jukebox. Martinez is pleased to announce the recent release of his app JukeBox 3D for iPad on Apple's iTunes App Store – http://jukebox-3d.com. In EDM news, SFX Entertainment, Inc. and leading music streaming service Spotify announced a content distribution deal involving music and video content from SFX's Beatport, including exclusive music releases previously available only on Beatport and programming from SFX festivals and events. The collaboration will bring Beatport's brand and editorial voice to a unique program on Spotify, and marks the first partnership of its kind between Spotify and another music streaming service. One of my favorite genres is blues. My guest today knows how to paky the blues like they know how to BBQ in the south. Whelan is my guest today and when I heard his new tunes on 'Flood Waters Rising' I just had to have him on. As you will see Whelan is not short on words and groove sp join us as we discuss Trump 2016, the new album 'Flood Waters Rising', buying LPs in 2015, and so much more!
Stoli: Where are we talking from today and how is your summer so far?
SW: I'm home in Harlem packing for Steve Earle's Camp Copperhead. I went last year and got great ideas for my second album 'The Story of Ike Dupree.' So I have high hopes for more inspiration. I'm riding there with up-and-comers Gordon Barry from Ireland and Roseanne Reid from England. Roseanne was recently featured on the BBC and was Steve's favorite out of the 100 of us that were there last year. Gordon and I will do a double-bill at the West End in Manhattan when we return to NYC from Copperhead on the 24th.
The Summer has been going beautifully, starting off with some fabulous gigs. I've also just returned from a vacation with my wife which was wonderful.
Stoli: Growing up what music did you listen to in your home and did that stick with you today?
SW: My dad is a fanatic for New Orleans Jazz, which got me started on the blues. My mom used to be a pianist and played Schumann, Brahms and Mozart in the house. She grew up in California and was a big fan of the Country & Western that dominated her youth. She exposed me to Hank Snow, Hank Williams and Johnny Cash. We also sang American folk songs around the piano as a family.
My older sisters were always bringing home the latest popular albums in the Seventies – from Sly & the Family Stone and Zeppelin to Heart and the Cars. In the early 70's WABC was the great pop station in NYC and then in the mid to late '70's I was a heavy WPLJ addict – it was THE great rock station in those days. Around 8th grade I became a Who freak. Pete Townsend deserves all the credit for me picking up the guitar. Also I got into Elvis Costello, Dire Straits, the Clash, Talking Heads…
So definitely in the home there was a combination of old and new that has stuck with me.
Stoli: Have your families & friends been supportive of your musical ambitions?
SW: Yes! As Sly Stone sang: "It's a family affair." My mom got me started as a musician in the first place. My dad recently connected me with a blues/Americana promoter in Connecticut; one of my sisters is working on the same for Maine… My niece Lora-Faye co-produced my first record and will co-produce another one in the coming year. My wife and her family are a resource for a lot of my lyrical style. My other sister and my cousins show up to gigs; my daughters are huge fans and know all my lyrics.
Stoli: Which artists are you currently listening to? And is there anyone of these that you'd like to collaborate with?
I am listening to Big Bill Morganfield (Muddy Waters' son), Mike Zito and Tab Benoit and would love to collaborate with any of those cats. I am digging Hozier; the new Brandi Carlisle album; Steve Earle, Cassandra Wilson, Michael Blake, Ben Allison and some of my fellow Copperheads like Shad Blair, Michael O'Neal, Katie Powderly, Adam Yount and David Hope.
I was able to collaborate with my hero Fred Wesley (James Brown, Parliament/Funkadelic) on the new album, so that's been a highlight of 2014/2015 so far.
Stoli: What is it about the blues that struck a chord in you to pursue that genre?
SW: I was first drawn to it when I was so young that I didn't know it was blues. At its best the genre opens up raw emotion in an explosive, iconic and elemental way.
Lyrically in the old days there was a lot of poetry in the blues. Double-meanings, hidden meanings, enigmatic statements, beautiful imagery, mystical references, unexpected metaphors, socially-relevant topics, rough characters and juicy lyrics you can feel as they come off the tongue… So as a songwriter I am drawn to try and match the weighty and dazzling lyrical artistry of people like Son House, Robert Johnson, Willie Dixon, Muddy Waters and Howlin' Wolf rather than the more typical "my woman done left me" stuff. And anyway she hasn't left me and I can only sing what I feel to be true.
Lastly, as a teenager I started suffering from depression and in the lyrics of the blues I found people describing my experience. Though they may have come to it for other reasons, the way they dealt with it through music resonated with me. Ultimately they were trying to resist and transcend it, which I knew I needed to do as well. That's what "Nothin' but the Blues" is about on the new album.
Stoli: I just Liked you on Facebook. How much time & how important is social media to you?
Thanks, I will return that favor! I am on Facebook daily for updates and connections. I also use Twitter, Reverbnation, N1M, Taxi, and No Depression among others. Old-fashioned direct outreach has the biggest impact. It's like Bruce Springsteen said: "You have to go out and grab your fans one at a time."
Stoli: I really love your album 'Flood Waters Rising.' Where did you record that album and how long were you writing & recording the album?
SW: Thank you so much! We recorded that during Summer 2013 at John Kilgore Sound in Hell's Kitchen. His niche is "Modern Vintage." It's heaven for vintage geeks – most of the instruments, microphones and amps are older than I am. The album was mostly cut live in one room including the vocal mic. We were going for a classic Chess records sound.
The bulk of the songs were written between October of 2012 and May of 2013, though "Fool's Gold" and the "Too Cold Ohio Blues" lyrics I put on Fred McDowell's "Frisco Lines" were both written in the '90's. 'Flood Waters' was co-produced with my niece Lora-Faye, who is a fantastic emerging artist. Originally I had played the songs for her as material she might want to perform herself but instead she said "I think you have an album here." Things just took off from there.
Stoli: I like your song "Lighten Up." What inspired you to write that song?
SW: Thanks! After hurricane Katrina I spoke with my wife about the dangers of living in a coastal city given current weather trends. (I was unfortunately prophetic because this conversation happened well before Irene, Sandy and the various recent Asian Tsunamis.) This song captures her response – focusing on what's most important in the here and now, not letting the fears of an uncertain future rob us of our joy in current life & love. There was a six year gap between the conversation and actually writing the song but hurricane Sandy brought it all out again.
Stoli: Which do you ultimately prefer? Entertaining a live audience or creating songs in a studio setting?
Great question! When I was younger I lived for gigs and didn't like the studio. Now I love recording and I'm pickier about performances. Something happened when I took the better part of a decade off from playing. My musicality got a lot stronger and as a result recording is more rewarding. I still love performing though. I can understand why Springsteen does those 3+ hour shows: once we get rolling I don't want to stop!
Stoli: How do you like to consume music, streaming, downloads, etc?
SW: I am so old school that I still listen to (and purchase) LP's. I think we have close to 1000 of them. My most recent LP purchases were James Brown's 'The Big Payback' and Erykah Badu's 'New Amerykah Pt 2' which I got at the fabulous Rough Trade store in Williamsburg. It's an architectural marvel made from shipping containers. CD is my most common format followed by Radio. In New York I listen to WFUV and WBGO. I do have everything downloaded onto my hard drive and I do check out artists via YouTube and various streaming services. And of course live music! I have a lot friends who are musicians so most of the shows I go to are by people I know.
Stoli: Donald Trump is striking a nerve with the people for telling it like it is. Do you support him and are you optimistic for 2016?
SW: LOL! Though I am an independent and a leftie, I grew up amidst a bunch of "Rockefeller Republicans" with an expectation that public figures should behave like gentlemen. (I've certainly voted for Republican candidates in local/state elections in the past: Pataki, Giuliani, Goodman, Eristoff, Bloomberg.) One of the comedic song ideas that's hanging around my back burner is "I Want My Republicans Back." I am just too old-fashioned for these undignified, pugilistic politicians like Trump, whose crass, crude and rude public persona is all too familiar to me as a born-and-raised New Yorker. The media loves him more than the people do because he makes great copy but he doesn't have much substance. He's leading the Republican field at 17 or 18% – a couple of points ahead of Bush the third. So looking at those numbers realistically, he's not doing well with the people and may well flame out.
As a person with Mexican and Spanish heritage I do wish he could discuss important topics like secure borders, gangs and crime without turning it into a slur-fest. I think that shuts down any chance for a real discussion. And now he just trashed McCain for "getting captured" – I disagree with McCain on a lot of policy issues but I am impressed with his vast knowledge and experience – neither of which Trump has. I try to be optimistic but I don't like how nasty our presidential campaigns are. That's why I wrote 'Dog in the Fight.' People love that tune – It's the most resonant track on "Flood Waters Rising."
Stoli: What is coming up for Sid Whelan and where you @ online?
SW: I'm writing for two future albums. One is the country-inspired 'Grandpa's Rye,' which will be part II of the Americana Trilogy that started with 'Flood Waters Rising.' The other is a Chicago-inspired blues album tentatively entitled 'Waitin' for Payday.' My wife is from the South Side of Chicago, so the album is going to be about love & family; life, living and politics within the context of the world's most vital electric blues city.
It's interesting that I am in the midst of a series of recordings in which each takes a particular city as an inspirational muse. 'The Story of Ike Dupree' coalesced after a visit to New Orleans and I also have a future album planned called 'NY Taxi.'
Online for news & updates people should check either the band site or follow the Facebook page. For purchases Bandcamp is best for me, but also CD Baby, ITunes or Amazon are options. 'Flood Waters Rising' is on Spotify and soon the new album will be, too. Anyone who wants to test-drive my music can stream it on Bandcamp, Soundcloud, N1M and Rdio.
http://thesidwhelanband.com
http://www.thesidwhelanband.bandcamp.com
Twitter: @sidwhelanband