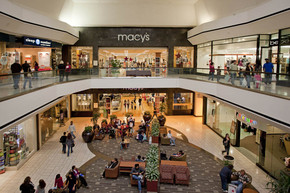 If you are looking for ways to increase the traffic into your retail store, improving or installing store signage, specifically door signage, can be an important part in attracting new customers and rejuvenating more interest in your store.
Below are 8 tips to enhance your retail sales through store signage.
1. Refresh your main store front signage
Nothing turns away a customer as fast as seeing a poorly maintained storefront. If you happen to use neon lights, for example, make sure that all the bulbs are working. You want to avoid giving the impression that your store is closed or not performing well. This includes having a clean and tidy store front as well as having neat and fresh looking signage.
2. Compare your signage to other businesses around
If your store has been in existence for a while, you may not have taken the time to notice how your door and store front signage looks with respect to other businesses signage's around your premises. You should take the time to walk and drive by your business store front and see how it stands out from different angles, and come up with ways to improve things.
3. Does your signage pass its message clearly?
Having cleverly worded signage is all well and good, and can attract some attention. However, if your potential customers don't know what your store is about, you could be losing a lot of potential traffic. In order to attract more traffic, ensure that the signage in your store front is clear about what you are selling in your store.
4. Use different signage to draw in customers
You always want to think of creative ways to engage your customers and draw them into your shop to see and buy what's on offer. This is especially the case if your retail store heavily relies on foot traffic. If you have a restaurant, for example, display signs on the sidewalk offering images of mouth watering sandwiches and cold drinks on a hot day.
5. Make effective use of your store front space
This simply means that if you have large windows at your store front, make use of this space to draw attention to your store. Just ensure that the message does not get in the way of passing a message that your customers can understand and the message shouldn't block the view of your merchandise.
6. Don't overlook the fundamentals
The fundamentals of store front signage should include contact information such as phone numbers, websites and emails, as well as your hours of operation and other calls to action.
7. Direct traffic in your store
Once potential customers are in your store, have signs to show them what's hot, what's on discount, goods on clearance sale, and even cheap $1 products, etc. This will more often than not, help customers quickly purchase something that they have planned to buy and better yet buy something that they had not planned to buy.
8. Images
When it comes to signage in stores, and any other form communication for that matter, visuals almost always trump words. Be more effective by carefully integrating images to your storefront.