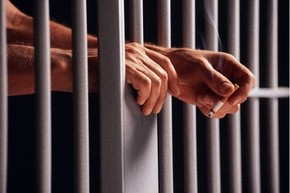 Most people run into legal troubles at some point in their lives, but being arrested is just juicier when it happens to celebrities. Some arrests are overly reported while others are swept under the rug; however, no scandal can stay buried forever. In fact, this overview explores some lesser known crimes committed by the rich and famous.
Matthew McConaughey
Back in 1999, this legendary actor was hauled into court to face drug charges in Austin, TX. This happened after neighbors reportedly called to report a disturbance in the area, which consisted of incredibly loud music. When officers arrived at McConaughey's home, they found him playing bongos in the nude while smoking marijuana. The affidavit listed his offenses as possession of drugs and paraphernalia.
Jack White
Back when this indie blues musician was just getting started, he made waves with a major assault charge. In 2003, the lead singer and guitarist of The White Stripes attacked another band's front man. The Von Bondies vocalist, Jason Stollsteimer was beaten to a bloody pulp at a night club where both groups were playing. The Third Man Records performer was booked in a Detroit jail that night!
Flavor Flav
Public Enemy can't seem to catch a break. The group's main rapper was just arrested on a litany of charges. Mainly, he was caught driving under the influence, and his license had already been suspended a whopping 16 times. Drug charges were also levied alongside speeding offenses and accusations of falsified documents.
Randy Travis
Here's another drunk driving incident that fame prevaricated. The infamous country singer evaded being pulled over for swerving and was only caught after ramming into the police barricade. After the crash, officers found him completely naked behind the wheel. He then threatened to murder the cops with his stash of firearms.
Boy George
Although time forgot about Boy George, time couldn't forget the pop star's crime. Decades after his fame had waned, the singer was charged with a lurid act of false imprisonment in 2007. Apparently he solicited a male prostitute in Norway for an erotic photography session. Based on the official account, the victim was chained for an extended period of time and threatened with his life.
Ozzy Osbourne
This notorious rock singer took lawbreaking to a new level when he decided to publicly urinate on the Alamo back in 1982. For an inexplicable reason, the intoxicated metal master was wearing his wife's dress at the time. After paying $10,000, he was banned from San Antonio for a decade after the event.
The cameras are always on, so celebrities can't get away with as much as you think they might. Lawyers and attorneys have had to help many famous faces deal with everything from shop lifting to drug charges. The guys listed above are proof that getting caught is inevitable even when you are famous!