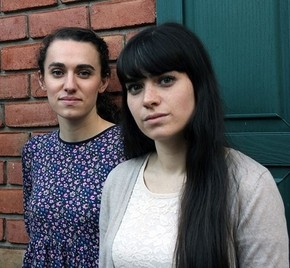 Good morning to all, I must be honest though I write this column with a heavy heart, I am saddened and angry by the shooting in Charleston, South Carolina – CLICK HERE! Let us all say a silent prayer and pray for peace. Now let's get to some music news going on this week. Ticketmaster is continuing to expand its ticketing offerings in the festival and DIY verticals through two separate transactions to acquire Front Gate Tickets and DIY ticketing platform Universe. These strategic acquisitions will allow Live Nation to greatly expand its services in the rapidly growing festival and DIY event markets, while accelerating its strategy to provide its clients across all verticals with the largest and most flexible distribution network through which to engage fans and sell tickets. In other news, Apple unveiled Apple Music, a single, intuitive app that combines the best ways to enjoy music – all in one place. Apple Music is a revolutionary streaming music service, a pioneering worldwide live radio station from Apple broadcasting 24 hours a day and a great new way for music fans to connect with their favorite artists. Apple Music combines the largest and most diverse collection of music on the planet with the expertise of world-class music experts who have programmed playlists for your iPhone, iPad, iPod touch, Mac, PC, Apple TV and Android phones. Now lets get to my guest today who are two talented & beautiful young woman from Virginia, Sonnett Cottage. I saw the video for "Say" on Youtube and I had to have them on. Join us today as we chat about paying for streaming services, the new album 'Half Written Story', their elegant CD case, and so much more!
Stoli: Where are we talking from today and how is spring so far in Virginia?
Hello, we are in Fairfax, VA and it is STEAMY hot and humid! But hey, perfect weather to get us warmed up for our CD release concert coming up soon.
Stoli: Everyday we read about another streaming service launching. Are you willing to pay $10-$20 per month for any of these services?
I suppose like so many artists, we will try about anything to get exposure, so the answer is usually yes. Like it or not, the web and social media are a necessary part of getting music heard, but we do try and make sure our dollars are going toward the most impactful sources.
Stoli: Offer us a brief history on how you came together and what is behind the name, Sonnet Cottage?
Our producer, Kent Heckaman, was introduced to us in 2010 through studio manager Dusty Rose where we do most of our recording (Cue Recording Studios in Falls Church, VA). We met up with him when Torey and I were still in college, and had no idea in the beginning whether this collaboration would yield anything special or not. Most of our writing and recording was done during our Winter/Summer breaks from college. We were just having a lot of fun working together and writing some good material along the way.
Stoli: Being that you are both vocalists who do you work with on the instrumental and production side?
Kent is the driving force behind all of that. We all collaborate on the writing part, and then Kent arranges most of the instrumentation and brings in the session players to make it all happen.
Stoli: I am loving the new album, 'Half Written Story.' How long were you writing & recording the album and where can readers listen & buy a copy?
Thank you! We began writing and recording Half Written Story in the Fall of 2012 and continued through the Summer of 2014. We then spent another six months mixing and mastering. The release date is June 27, 2015 and you'll be able to buy the physical CD at CD Baby or download it at iTunes and Amazon.
Stoli: I love the mellow and melodic feel of this album. Do you see your music as an extension of your own personality?
Perhaps. Privately, we likely all have an emotional "deep" side, at least that's my guess when you look at the subject matter and flavor of our songs. But when we're together, all we do is joke around and laugh!
Stoli: How have you grown as musicians and as women between this album and 'Another Time'?
Torey and I of course have grown like most young adults, transitioning through college to the workplace, going through various relationships during that time, friendships, and so on. Musically, it's been unbelievable how much we have grown, mostly from a songwriting and production standpoint after two albums with Kent and becoming educated about the whole process.
"Say"
https://www.youtube.com/watch?v=Sd9yOGfcT9Q
Stoli: I love your song "This Time Around." What is that song about and mean to you?
Thank you again! The chorus sums it up: "Lay it all down, live each hour like a gift, trust your heart this time around". Through so much of life we don't listen to that inner voice that's telling us what to do or which direction to take, so we make bad choices and take things for granted. So, "this time around", I'm going try hard not to do that, and I'm going to form new habits to live life to the fullest.
Stoli: When you are not doing music do you hang out and what other hobbies do you enjoy?
I'm an interior designer and Torey is a nurse, so we keep busy with all of that and of course our music. But yes, we do find time to go places, including seeing some great musical acts, such as (most recently) my idol Damien Rice!
Stoli: When you listen to music these days, how do you consume whether online, radio, smart phone, etc?
Usually via our digital sources connected to Pandora or Spotify.
Stoli: Being the digital age we are in, why was it important for you to invest in a beautiful CD case?
I think that cool art is great on an album, but of course the content is way more important. Plus, I really don't think it has much to do with getting your music sold these days. As you know, most music is not being transmitted the same way anymore and so fewer people are paying attention to it.
Stoli: I am a fan of yours, but for those new to Sonnet Cottage, why should they give you a solid listen?
So cool that you're a fan… now go out and recruit some more fans for us! Our music is not quite mainstream, so you have to like to chill out and dig the (mostly) melancholy sense of what we do. We record with REAL instruments that are being played by REALLY great musicians, and we do not cut corners in our production. I think this all can be heard in our end product.
Stoli: What is coming up for Sonnet Cottage and where you @ online?
Our release concert is June 28th at a great venue – Jammin Java in Vienna, VA – and we have a few other shows to be announced soon in Virginia and Maryland for the rest of 2015. After that, we will be back in the studio to do what we love best – write and record the Sonnet Cottage way. You can find us at SonnetCottage.com, Facebook, Twitter – you know, all the usual places. Thanks for having us… we love Skope Magazine!
https://www.facebook.com/SonnetCottage