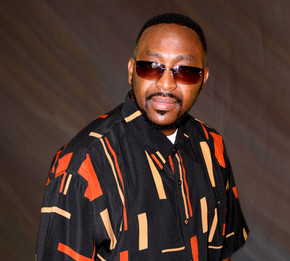 Wil Ease is a R&B recording Artist from South Florida who writes from his core. "Came to See You" is one of those songs that sticks in your head and one can clearly hear his heart! The lyrics ride with the music life a surf board riding life's emotional waves. After reviewing the music production on his thirteen song album "Lover Man" there is a common thread from producer Robert Mitchell and executor producer Tonito Ze. Will Ease wrote all of the authentic lyrics and melodies. You can easily hear the influences of Keith Sweat, Ready for the World, Charlie Wilson and others.
E.I.U.M.T./Mervilton Records a division of Sugo Music Group recently released Artist Wil Ease with his classic all-encompassing suave style. Also involved were Tonda Kiesi Lee Enterprise, Nen Music and Madd Doctor Publishing. All music was re-mastered in North Carolina at Tradewind Studios.
While there is a lack of diversity as far as production flair may go; but this artist has chosen to stay on course and the result is a classic "Wil Ease" sound. "The One" is laid back and puts you in an era where it's cool to relax and sip the love trail. What I see as a seasoned music reviewer is that this artist is comfortable in his lane. However I can also grasp just why "Thoughts" was chosen as the first single to be released. It has a combination of components that interact and are relatable as being commercial with memorable phraseology seasoned with harmonies.
Official website is – http://myPPK.com/get/wilease
If you want to catch more of the "Wil Ease" sound check out the following links.
Buy: http://www.emusic.com/album/-/-/15950718/
For Booking Contact Mys. General – http://www.2manarmyentertainment.com
by LA Virgil, MBA – lavirgil2010@gmail.com