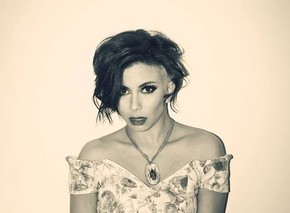 Here is the new single from Tara Priya 'Not At All' Taken from the new EP 'Friends Like These' It's a song about guilt and devotion and features a creeping bass line and dry guitar strumming that swells into shimmers, setting the background for Tara's stunning voice.
The 'Friends Like These' EP is the second release from rising star Tara Priya and is due for release on Liquid Records on 1 June 2015.
It's a gorgeous collection of six compelling, atmospheric songs – Not At All, Friends Like These, previous single One Foot Out, Who That, Ghosts and Let You Go – that effortlessly meld elements of jazz, soul and the irresistible head nod grooves of '90's hip hop to create a sound that's classic, contemporary and totally original.
It's ghetto soul with a western electronic bent that enraptures from the first listen and calls to mind the likes of Morricone and J Dilla at times and the cool, laid back vibe of a smoky speakeasy at others.