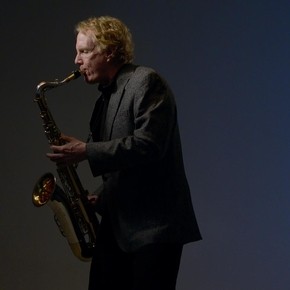 Good morning to all music loving people of the world, I am so glad to be hear today. There is so much going on in music today plus I have Rusty Crutcher here so lets not waste any time. Rdio, a leading global music streaming service available in 85 countries, introduces Rdio Select – a first-of-its-kind $3.99 subscription tier for mobile users that features a unique combination of ad-free streaming radio and the ability to select up to 25 new songs a day on demand. Subscribers can keep 25 songs at a time for as long as they want, and replace them with up to 25 new songs every day. In other news, Music City Inc. allows artists to upload a track for sale at the price of $9.99 and also allows them to earn a considerable profit from it. The spokesperson for the company spoke about their modus operandi, "Our aim is to bring about new musical artists in the industry; we believe that new talent should always be appreciated and that is why with this platform Artists can put their music up for sale on the Music City Inc. website for the price of $9.99 and after that they get a handsome profit too. We divide it by 30% to ourselves and a generous 70% to the artists. I have been so excited to have my next guest on, saxophonist Jay "Rusty" Crutcher. There is so much I am impressed about him from his own label to his vast music background, his love for the saxophone, and so much more. Rusty also has a new album out which is his first recording in over a decade, 'Romances Latinos'. Join me today as Rusty speaks on the new album, having his own label, streaming vs buying music, and so much more!
Stoli: Where are we talking from today and are you excited that Memorial Day and summer is upon us?
I'm in Pagosa Springs, Colorado today and I'm soaking up beauty like I haven't seen in quite a while. The area is surrounded by snow capped mountains. It also happens to be incredibly green and lush right now because of recent spring rains.
Stoli: Offer us a brief history of when you realized that you had a passion & talent for music and did your family support you?
I knew I was music when my mother brought home an alto saxophone when I was twelve and within minutes I was playing simple tunes and playing around with different notes within a tonal center (key area). There was an understanding I had with music, like an insight that pops in your mind and you "get it." My mom was very supportive and my Dad wen t along with the program. Bless his heart, I miss Dad.
Stoli: You studied and play various instruments but this album is on the saxophone. What is it about the sax that you love playing it and creating such wonderful music?
The alto sax is my first love, but the tenor sax has the heart and guts of a deeper sound. It's a rawer sound that was perfect for the story and moods of the songs I chose to record. I researched the translation of each song, history of the composer, and studied how the Spanish language intersected with the melody. If there is a strong roll of the "r" being emphasized in the lyric, then I'd mimic that with a growl or a flutter of the note on the sax. But I digress.
Audio: https://soundcloud.com/jlcrut3
Stoli: You have put out over 9 albums and now you have "Romances Latinos" coming out too. How do you stay original and so creative to keep putting out new music?
Staying original and creative is easy. I only record a fraction of what I'm interested in at any one time or hearing in my head. The difficult thing is to stay focused per project or research area and as a music business, be constantly be aware of the costs to profit.
Stoli: I am so excited to enjoy "Romances Latinos" with a bottle of merlot and dinner with my woman. Tell us what to expect from this album and why was it your first recording in over a decade?
Yes, this music is perfect with that special one with the candlelight, merlot, dinner, excellent service, and with all your senses engaged. I agree. Because so much has happened in my life in the last decade, I'll sum it down to the very essence. Producing this body of music the way I did was a weighty element in my personal to-do list that had to be completed.
Stoli: I love the song "Te Extrano" (I Miss You). Was that song written for a special someone and what does it mean to you?
That song is a lament to a lover expressing the feeling with nature metaphors in the lyrics. The mood or feeling is melancholy, loneliness, and grief; that's what I leaned into. It's a place I can tap into and musically dance with; it's a liberating haunting experience.
Stoli: I admire how you put all your music out on your own label, Emerald Green Sound Productions. What are the advantages for you having your own label and freedom?
The advantages are is that you're driving. It's really that simple. Being an independent is a distraction from producing music. Yes, I do understand or perhaps better to say observe and participate in the world of marketing. That said, I get to make these awesome musical productions as gifts to the world and full filling my being-ness. That's cool.
Stoli: You are a composer, producer, multi-instrumentalist and inventor. When you are not working what do you enjoy for hobbies away from music?
Music is my first love of my hobbies. When I play music, I "PLAY" with music. It's like play-doe; you mold it, you squeeze it, you throw it, you make patterns, you feel it, you have this wonderful interaction that is otherworldly. I always come back to music. My other hobbies are snorkel and scuba diving, skiing, traveling, science, and most things nature originated. I'm very curious and interested.
Feature: http://smoothjazz.com/jazzblast/GreenStream/rusty_crutcher.htm
Stoli: There is big debate today on streaming vs buying music. What do you prefer and who are 2 artists that you listen to and admire?
As a consumer I would buy the music. I like having the audio files in my possession. Streaming services are the newest thieves of musician rights of the 21st Century. They pay the artists a pittance inl royalties. Pandora pays .0012 per play, and yes you read it right and Spotify is no better. CEOs and their friends are steeling musicians' income. So with the artist selling their own music, we can sell on-line, retail, wholesale, or promote a special offerring to a target audience.
Right now, I'm totally into the western European masters: Bach, Mozart, Beethoven, Debussy, to say just a few.
Stoli: What is coming up for Rusty Crutcher and where you @ online?
I'm deciding if I want to do a recap of my catalog, such as "the best of sacred sites and quiet music" CD or work on the "Oracle at Delphi." I feel drawn to do a "best of" as a reintroduction of sorts. It would also be more cost effective and time effective right now.
Online: I'm totally new at it but I've put a lot of time into it of late and I'm starting to feel the pulse of what it's like to be active on the social media scene. I'm going to focus on using the social media platforms as pointing devices to my website. I'm going to improve my blog for discussions about art, music and healing, sacred sites and pilgrimages, and innate health.