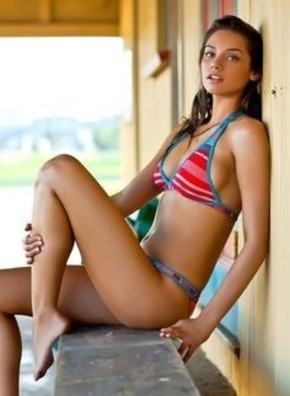 It's crazy out there!
So you decide that this time round, you and your family or entourage would rather rent a property for the holidays than book a hotel room. Great! You have the advantage of superior locations, customized accommodations and the privacy that most of these properties offer. It's like a home away from home only in an exquisite and exclusive location.
However, whether you are looking for best tiger resort in Tadoba or a rustic cottage in the mountains, it can be pretty chaotic. There are a lot of ways to get and book saugatuck rentals which comes with a lot of people and companies clamoring for your attention. So, how do you manage the madness? There are three classic ways:
Deal directly with the property owner
If you know someone, or know someone who knows someone, who has a property that you could consider for your getaway then use that connection. You have the advantage of getting honest references about the place from your friends and you can make a well-informed choice.
You could also check out sites like Craigslist. The challenge here is where to get references, but you can ask around, or ask the home owner for references (which may not be objective). These sources are usually tricky, but it could work well for you so there's no harm in trying.
Check out the listing sites
Right off the bat, you will have thousands of options when you get on these listing sites. There are hundreds of them and they vary in size depending on their coverage of destinations, kinds of properties and rates. There are larger sites focusing on various aspects of the properties in different locations and then there are niche sites that narrow down the focus based on a specific aspect like a region of the world, price or acceptance of pets.
Note that these are simply advertising sites. You will have to contact the owner of the property for further enquiries or to book the property. The advantage is that there are no middlemen, meaning no cuts for the agency, so you get the lowest possible rate for the property. Plus, you can narrow the search to your specifications and choose from a smaller pool.
The challenge is that you could get scammed because the owner will only show you what he wants you to see. It can be really disappointing to have wasted all that money in cancellation fees when you arrive and don't like the property.
Go through the rental agencies
While there is the agency markup, you are sure to get a variety of properties that have been screened and found suitable for your needs.
Further, if there are any problems, the agency has to deal with them so you don't have to talk to the shifty property owner or manager.  Like for example, if you are stuck with a timeshare agreement and decided to get rid of it, you can hire a reliable timeshare cancellation agency and read legitimate reviews about them just like Timeshare Cancellation Company Review of Wesley Financial Group, LLC.
You will have the peace of mind of having someone else handle the details; just be prepared to pay about 20% more than the listing price for your vacation rental.