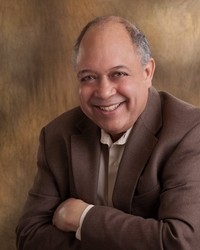 Billy Ray Deiz's "Rollin" is a cool and confident track. Aptly named the leisurely groove is near perfect as it takes its time establishing the mood. The organ serves as the song's backbone with an expressive, classic rock sound. Playful at times the organ does great work in emphasizing the overall sense of hope from the lyrics and the optimism that follows through. Lyrically the song explores relationship dynamics, of how it can be better to simply move on rather than waste one's time with someone who may or may not be worth the time.
Audio: https://soundcloud.com/billy-ray-deiz/rollin
A kaleidoscope of sound flutters through with the opening moments. Billy Ray Deiz waits for the band to move into a tight groove as his voice enters the fray. Earnest in delivery, Billy Ray Deiz's lyrics are straight from the heart. With slight hints of dreamier textures "Rollin" rests between classic rock and dream pop. Remarkably sincere Billy Ray Deiz sings as an observer in his own life. By taking a detached view of his life he is able to view his decisions from an objective point of view. Halfway through the piece Billy Ray Deiz lets the band slowly relax into a cosmic sort of sound, letting the organ become much more prominent.
For the final moments of the song Billy Ray Deiz's "Rollin" strips away everything to reveal the song's true heart and soul. "Rollin" is a song with a classic, timeless sound.
https://www.facebook.com/BillyRayDeiz
http://snowymountainboys.com/
Posted by Beach Sloth