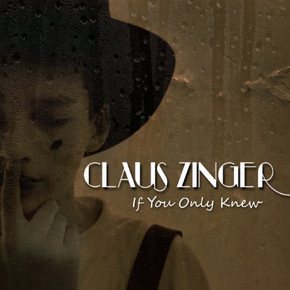 We Are Going Solo raves about Claus Zinger's new video for the single "No One I Know" on Twitter. "No One I Know" is off of the aspiring Israeli artists debut twelve track album, "If You Only Knew," released worldwide 4-15-15.
"These are songs about life, death, love and anger, loneliness and confusion… some songs are inspired by the existential writings of Manitou – A french-jewish philosopher and kabbalist," he says.
Claus Zinger comes from a tiny kibbutz in the north; a small village with socialist leanings, and home to his beginnings as a singer-songwriter. There he discovered and became influenced by 90's alternative rock and MTV's "120 Minutes," as they were his some of his first exposures to western culture and music at that time. For good reason he became inspired to pick up a guitar. He began to hear music differently from that point forward.