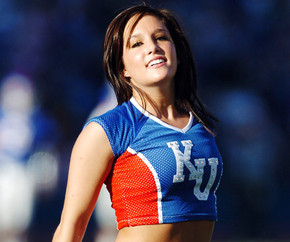 High school students and their parents are often concerned about their upcoming college expenses. Better Business Bureau Serving E. MA, ME, RI & VT is urging students and their parents to be cautious regarding offers from scholarship services and organizations that require upfront fees to apply for or search for scholarships.
In the past year, consumers have inquired about educational financing and services over 11,170 times with the local BBB. Paula Fleming, spokesperson for the local BBB, stated, "It's extremely important for prospective college students and their parents to do their research before giving any money or personal information to scholarship organizations."
Obtaining free scholarship information can begin with high school counseling offices, college financial aid offices, as well as research at public libraries, bookstores, or on the Internet. With a new school year beginning this year, BBB is urging students to begin researching scholarships as soon as possible.
Students should consider all available options, including federal, state, and local aid programs; financial institutions' loan plans, and a wide variety of scholarships, fellowships, or other programs offered by colleges. Many reputable and well-known private organizations and businesses also offer scholarships to students.
Be suspicious if a representative tells you:
"The scholarship is guaranteed or your money back." No legitimate organization, foundation, school or business scholarship is able to guarantee a student a scholarship. These false promises are one of the biggest red flags of a scam.
"We'll do all the work." While applying for scholarships, students may come across some organizations that claim to be able to complete the application form for the student in exchange for compensation or a portion of the scholarship. Scholarship applications and essays generally request personal information and writing samples, which no one but the student should be able to provide.
"You have been selected by a national foundation to receive a scholarship." If you have not entered a competition sponsored by the foundation, this claim is highly unlikely. Any emails from an organization telling you that you have won a scholarship for which you never applied to, is most likely a scam. Remember that scholarships are awarded to students after the application process; they are not given out to random students. This is a clear sign of a phishing email and should be immediately deleted; don't reply or click on any links.
"The scholarship has a small fee." No organization or foundation will require you to pay to apply for a scholarship. Even if they have a "money-back" guarantee, any upfront payment required with your application should be a clear sign of a scholarship scam.
Be wary of the following scholarship scams:
Scholarship organizations that need upfront fees. In exchange for upfront fees, students may receive lists of possible scholarship sources but, in most cases, the organization does not assist students in obtaining the listed scholarships. In other instances, individuals never hear from the organization after paying the fee and supplying all requested information.
Scholarship organizations setting up interviews. Typically, scholarship organizations send mailings to schedule "interviews," usually targeting parents of high school students. These so-called interviews, usually at a local hotel, are little more than sales pitches for scholarship information services costing hundreds of dollars or more. Most information provided by these services is available free from other sources.
Individuals interested in using a scholarship service are urged to investigate the background of an organization by searching at bbb.org or by calling508-652-4800. The FTC recommends visiting StudentAid.gov, the U.S. Department of Education's site for free information on preparing for and funding education beyond high school.