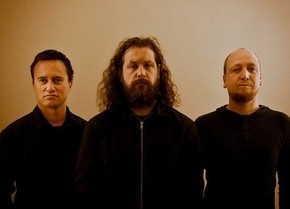 It took about 8 years but last fall, the awesome ambient/post-rock band from New-Zealand has released its new full-length album, called "Sines" through the almighty The Mylene Sheath (Caspian, Gifts from Enola, Heiress, Junius, Minot, Pelican…). Eight years after an explorative post-rock storm (the acclaimed "Solace") that saw them tour the world, JAKOB are back.
In an emerging swell, this new album is a bold and splendorous return to the world stage after an extended pause.
As on their previous records, "Sines" is itself a force of nature, built upon lush, epic layers and deft movement; a journey that spits with menace and relapses into beauty, much soundscape as rock-show — an echo of the expansive surroundings of the band's native Hawke's Bay, personifying rough seas and sweeping landscapes.