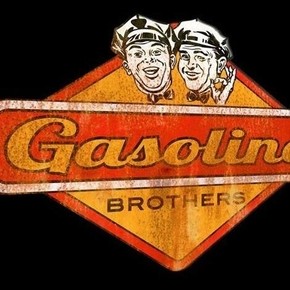 Hello there good people of this music loving world. I am coming at you live from snow-bound Boston, MA and I have never seen snow & chaos like this before. Before we begin I need to ask if anyone else finds it odd that Kanye West feels the need to stand up for Beyonce at award shows. Is this some Illuminati scheme that we are witnessing or just Kanye craving attention?! So we got some music news going on today as well, the U.S. Copyright Office has released a comprehensive study, "Copyright and the Music Marketplace," detailing the aging music licensing framework as well as the ever-evolving needs of those who create and invest in music in the twenty-first century. You can read that here – http://copyright.gov/docs/musiclicensingstudy. In other news the future is bright for brands that tune into live music partnerships. According to proprietary research introduced today by GroupM Entertainment & Sports Partnerships (ESP), and conducted by GroupM Next, the forward-looking innovation unit of the world's leading media investment management operation, GroupM, one out of three people who attended a concert in the last 12 months remembers the brand partner of the last live event they attended. That is great news for sure. This week we have an awesome band from Atlanta by the name of the Gasoline Bros. I loved their sound the first time I heard them as I felt like their music is unique, real, and all American. The guys have a super album out now titled 'Fill' Er up.' Join us today as we chat about their music goals for 2015, the new album, coming from Georgia, and so much more!
Stoli: Where are we talking from today and how are you handling this winter of 2015?
We are based out of Atlanta the winter is pretty mild here.
Stoli: Did you set any music goals for 2015 and how are you doing 1 month into the new year?
The music business is so crazy these days our only goal is to work on being a great live band.We are winning people over a show or sometime a song at a time. So being a great live band is real important.
Stoli: Offer us a brief intro into how you formed the band and who created the name, Gasoline Bros.?
Our Drummer got the name from Chris Robinson, He named Blackberry Smoke as well. Chris must have been sitting on a ton of band names. Billy Pitts had just comm from 8 years with the Georgia Satellites Me and my partner David Piper always wanted to play with Billy so we set out to make the band we all wanted to hear. That became gasoline bros
Stoli: How has coming from Atlanta, GA helped shape your sound & image you have today?
I think being from Atlanta the south in general gives us a edge and a chip on our shoulder. you always get the your dumb,backwards all that. But look at all the great bands from little Richard, James Brown,Rem the Black Crows, Tom Petty the list is endless. i think the south and Atlanta are huge in music and that not even counting all those Nashville cats that come from georgia!We have a big family tree to hang in!
Audio: http://www.gasolinebros.com/music
Stoli: Would you say that you guys are friends beyond the band or is it a musical marriage?
More than friends that's where the bros come from. We have been through a lot of storms but we keep going.lots of trust.
Stoli: Your album 'FILL 'ER UP' is out now to positive reviews. How long were you guys writing & recording this album?
Took about six months to write and record. Our producer Jeff Tomei is a legend he has done a ton of great records. He is like a member of the band a bro for sure.
Stoli: If you were to make a full blown music video for 1 song on the album what song and why?
Struggling Man, its full of great imagery, lots of struggle and redemption. And it just drips tone and swagger.
Stoli: You guys have an impressive listing of past & future shows. How do you prep for a live set and who chooses what songs to play?
We try and change it up always looking for something new to add. Try and keep it fun playing music is about fun for the band an the folks we are lucky enough to play for.
Stoli: For your own musical consuming habits do you like to stream or download music and who are 1-2 of your favorite musicians/bands?
Download but I am getting into vinyl again! Something about putting Houses of the Holy on a turntable and letting it rip. Classic! Love Tom Petty, The Stones, George Jones, & Conway Twitty.
Stoli: What is coming up for Gasoline Bros and where you @ online?
We are playing lots of shows promoting our record with Smith Music. Looking to record some new stuff Trying to be one of the best live bands around!