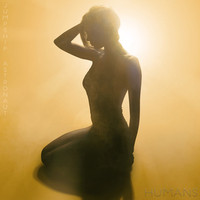 Jumpship Astronaut's "Humans" embodies the perfect mixture of rock and dance. Strong-willed the songs blast forward with great energy. Elements of their work are reminiscent of much of DFA's immense catalog in particular the hyperactive work of Holy Ghost! Synthesizers sparkle with catchy melodies. Able to embrace their pop sensibilities these are pieces that display their uncanny knack to create teeming ecosystems of sound. The joy of "Humans" is how it appears to evolve moving from strength to strength eventually settling into a blissful state on the latter half of the collection.
Audio:
https://soundcloud.com/jumpshipastronaut/sets/jumpship-astronaut-humans
+
http://jumpshipastronaut.bandcamp.com/
Opening up with the minimal funk of "Alive" Jumpship Astronaut lets the song bloom into an easygoing groove. Eventually this moves into a swing of sorts veering from one side to the other before it lets go for the finale. Zipping by is the giddiness of "Change". "Too Much Thought" begins the collection's move into more relaxed territory. By far the highlight is the instantly lovable infectious "Jeane". It shuffles by without a care. Vocals on it nicely match the overall carefree spirit of the song. Synthesizers are paired nicely with the tight rhythms. The chorus helps the song glide off into airier territory. Taking on a lazy summer afternoon feeling is the dreamy work of "Our Best Days". Bringing the collection to a close the song appears to neatly embody all that came before it.
With a sunny vibe that permeates the entire collection "Humans" is a beautiful collection.
http://www.jumpshipastronaut.com/
Posted by Beach Sloth