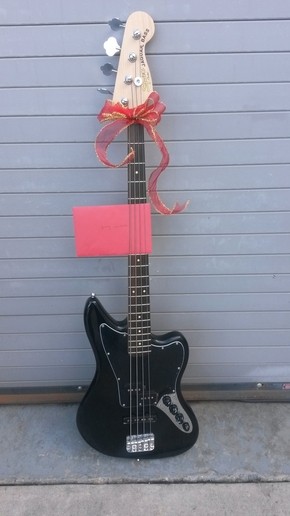 HAPPY 2015—may it be a prosperous one, too!! Personally, I find it hard to believe 2014 zipped by so fast, but here we are – did you make any 'resolutionary' plans? Things sure got busy last year on my end – there was hardly enough time to get everything done, but I finally published my 2nd book, MUSICOLOGY 2102: A Quick Start Guide to Diverse Synergies, so I'm good for now. Here in Atlanta, the pace can rise to feverish levels, and I don't see it slowing down anytime soon, with all these new trolley cars running around, the Centennial Park Ferris wheel attraction, the College Football Hall of Fame, the Civil Rights Museum and so much more!
Entertainment-wise, this Southern hotbed offers a full plate; you'll get a good sample on the new EXPOSER 4 music compilation coming your way soon. Truth be told, Atlanta is a top entertainment city because it's comprised of many different genres of music lovers. To add, I saw on the news that some MAJOR film production facilities are opening shop here, and I was just on the set of a new music video shoot for Peach City Records artist, Kimosha LeToi – she was a featured act on the last EXPOSER 3 compilation release. It also showcases labelmate Onny and a plethora of Atlanta-based music acts. So along with our new modes of transportation, sights and venues to visit, I invite you to "come on down" to experience all Atlanta has to offer. If you're lucky enough to take in live show by any of the EXPOSER acts, you'll also see why it's important to join networks like the Georgia Music Industry Association (www.gmia.org) to catapult yourself full speed ahead in the high-paced "music biz." My GMIA running buddy Afrika Jonee tells me we'll be featuring TONS of superb guests this year on www.musicsuccess.tv, so please tune in!!
It's been a real exciting journey watching the music scene of Atlanta mature, with tons of recording studios, clubs, venues, multimedia opportunities… and I'm just glad to be a part of it all! Personally speaking, my 2015 "resolutionary plan" to get ahead includes learning how to play this bass guitar I got for Christmas—what's yours? Moral of the story: If an old dog can learn new tricks, anyone can. Well, it's time to jump back on the music super-highway but more exciting news is coming up from the Sound Table HQ in Atlanta, so keep those antennas up and stay in touch!
Musically yours,
L.A. Jackson – musicmon101@gmail.com
PHOTO: Kimosha
Music link: KIMOSHA LETOI – https://www.reverbnation.com/label/peachcityrecordsllc + https://www.reverbnation.com/kimo1atpcr
Video link: ONNY PROMO – https://www.youtube.com/watch?v=-p00HzVkg5s