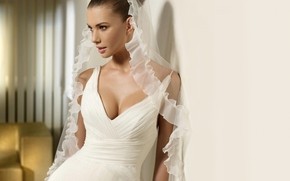 So your wedding is coming up soon, and you have everything sorted out and in order, but you suddenly realized they you need a photographer to capture those special moments of that special day. What do you do? How do you go about choosing the right photographer for your wedding? With so many options available to choose from it can be quite difficult choosing a photographer. Your wedding will include moments that you want to remember and cherish for the rest of your life, which is why it is so important to choose the right photography for that day.
The Style
Out of many of the things that you have to take into consideration when searching for the right photographer, style is one of the important factors. The only way that you can truly know a photographer's style is by either looking through their portfolio of past client photo sessions, or by setting up an appointment to do a trial photo shoot. To get started you can take a look at this website: www.nirvanacphotography.com. Do you like what you see on this site? If so then you might consider giving the company a call to set up an appointment.
How Many Images do you want?
Yes, the images for your wedding are set to a limit. You need to estimate everything that will happen and how long your event will last. From there you and the photographer can determine just how many images you want. Think this over carefully because you don't want to miss out on having pictures taken of all of the special moments of your event.
The Cost
So how much will this all cost? This will be something that you will discuss with the photographer. This is why it will be important to keep your options open. Although you will want quality photos taken you also want to stay within your budget knowing that there will be other expenses that come up for your wedding event.
How will you buy your pictures?
You can either purchase your photos from your photographer on a CD or in negatives. If you will be receiving a large amount of prints it's usually better to choose to go with negatives. Just keep in mind the amount of photos you will be getting and this will help you in determining what the better option will be.
Do your research
Look online at various photographer styles because there are so many variations available when it comes to the different styles. Some photographers that have been in the business of taking photos for years have several different styles per the request of their clients. If you find a style that you like just from looking at various archives online, you can print the photos out and show them to your photographer of choice and see if it is a style that they will be able to do for you. Remember to not settle for the minimal; you should be fully happy with the photos that you will have taken on your wedding day!