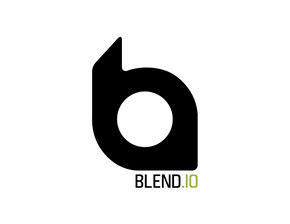 Blend is excited to announce the activation of monetization options for its thriving creator community through the launch of Blend Market (blend.io/market), a unique digital marketplace for musicians and producers to sell interactive audio by tapping in to a growing and heavily engaged community of other music producers as well as music fans.
Having been embraced by major artists including Moby and Prefuse 73, Blend has already demonstrated its power as an innovative platform for collaboration among musicians and producers. Blend uniquely allows community members a platform to upload completed songs or in progress audio projects in nuts and bolts form for others download and remix or add on to across multiple DAW platforms. Blend creates a seamless workflow for the collaborative process by integrating Dropbox for quick, easy, organized and secure project sharing and syncing. These tools and features have set Blend apart from music sharing platforms like SoundCloud when it comes to its incredible utility for producers and musicians. With Blend Market, the New York City based startup is now offering those producers and musicians an avenue to monetize their creative output as well.
Blend Market will provide a digital storefront for content creators to sell stems, synth presets, sample packs and expansions, tutorials, drum racks (Ableton Live), completed works, and more as the marketplace evolves. Customers will experience a one stop shop for all their DAW ready audio needs, while sellers will have complete control over content and pricing, along with the ability to track their sales in an unprecedented way.
Blend Market fills a void for a community currently lacking an easy way to self-publish and sell their own interactive audio content. Now instead of unused beats or synth presets collecting dust on a hard drive in a box, a producer can upload them to the marketplace for interested parties discover and purchase. Similarly a band or musician can access a new revenue stream by selling the stems or outtakes from past recording sessions. Why discard hours of work, time, and money laying down bass lines in the studio when you can offer it up for others to pay for and use in their own projects?
Beyond individual musicians and producers, Blend Market will also feature content from The Loop Loft, Plug in Boutique, ADSR, Prime Loops, and many more. This cross promotion gives these companies exposure to a growing community of music creators in search of new sounds, while independent producers and musicians get a seat at a table that includes established brands, an incredible asset to individuals looking to build their own profile as creators of quality content.
As Blend founder and CEO Alex Kolundzija explains, "Blend Market is a logical progression for platform which we see as a new, healthy music ecosystem at the core of which are music creators and fans."