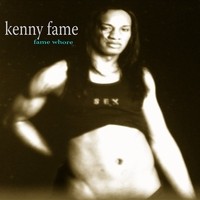 Kenny Fame's "Fame Whore" is a delightful blend of electro, glam rock, dance, and more. Everything comes together perfectly on these carefully constructed pieces. With the songs kept at perfect length, the real focus is Kenny Fame's lyrical prowess. Ranging from straight-up party anthems like the opening "Shadow Dancer" to the heartfelt romantic "Julie" Kenny Fame brings these many pieces together to create a compelling collection. Additionally some of his songs also focus on a character's narrative, the plight of countless number of service workers "Beautiful Face" and the sense of hopelessness they often encounter. Not all of it is this sad, in fact, much of it is irresistibly catchy.
"Friend Like You"
https://www.youtube.com/watch?v=FXan9QvCkw8
By far the best track on the entire collection is the perfection of "Fame Whore". Playful, fast-paced, and luxurious, the song has it all. Every possible aspect of it is pitch perfect, right down to the horn section, quite a nice touch indeed. This is a song about the emptiness of fabulous living delivered in such a lush fashion. It is a song so catchy that it invites many, many replays. Moving from this is the sweetness carefree vibe of "Floating On Air". Things continue to unwind on "On the Subway" and the relaxed airy vibes of "Friend Like You". His interest in dance music continues on "Rescue Me". Finishing it off is the rock anthem of "Stay" ending the album off on an energetic note.
You can preorder Kenny Fame – "Fame Whore" on Amazon international:
http://www.amazon.de/Fame-Whore-Kenny/dp/B00PG6KF3K
"Fame Whore" gives a glimpse of the future of pop music and it looks bright.
http://www.reverbnation.com/KennyFameMusic
Posted by Beach Sloth