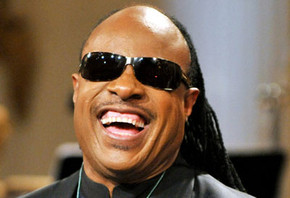 This pieces is going to look at sunglasses. No I am not taking about Chrissie Hynde's hit Stockholm single "Dark Sunglasses". Nor am I going to delve into the history of Brooklyn based Samuel Cooper's former band of the accessorial name.
Music and sunglasses. Rock stars and shades. From the iconic Ray-Ban frames Bob Dylan sported, to Blondie's Debbie Harry and her new-wave wayfarers. Today's top frame producers like French Connection Sunglasses and Marc Jacobs, have a lot of musicians to thank for making shades a symbol for all things cool. They sure have developed a lot of meaning in popular culture. They represent the counterculture and are the epitome of effortless style. Here is a list of classic musicians who rocked shades.
Bob Dylan
Folk Musician Bob Dylan's music has been influencing pop culture since he made it big in the 1960s with his protest songs. His iconic Ray-Ban frames made him appear as though he could handle anything. Some even say Ray-Ban owes some of its popularity to the fact that Dylan had proclivity to sport them with a cigarette in his mouth and a Martin guitar in his hands. Though of course this is just conjecture and not substantiated by fact.
Stevie Wonder
R&B artist Stevie Wonder always had his glasses on. One reason he wore them is because the 22 Grammy winning musician who rose to fame in the 1960s is blind. Whatever the reason, Wonder is synonymous with his shades and his long braids.
Ray Charles
Another blind artist, who made a splash in the soul and R& B world, Ray Charles was rarely seen without his shades. Often referred to as "the Genius", despite his lack of sight, he was an expert pianist, singer, composer and band leader. With "Georgia on his Mind", he always looked effortlessly cool in sunglasses and a suit.
Elvis Costello
British singer and songwriter Elvis Costello is known as the man to merge punk sensibilities with poppy hooks. He is also known for his rockabilly style. Known for his trademark oversized glasses, he often rocks a pair of the darker shade to up his game.
George Clinton
George Clinton and his band Parliament added a funky new twist to sunglasses in the 1970s. Oversized frames, glitter and bright colours made shades seem a little flashier. Clinton made it cool to be weird and "let your freak flag fly."
Debbie Harry
It's not just men sporting the dark lenses in the music industry. In fact, Debbie Harry, who fronted the 1980s new wave band Blondie, could often be seen in her Ray-Ban Wayfarers, which are now a Rock 'n Roll staple.
John Lennon
Famous for his part in the Beatles and his solo music, John Lennon was/is a Rock n' Roll legend. In his post-Beatles years, Lennon was hardly ever seen without his round shades.
Lou Reed
As the leader of the Velvet Underground, Lou Reed made history as the lead singer of one of the most influential, yet poor-selling bands of the 1960s and 1970s. As a soloist he had a bit more luck, but his image is often associated with dark clothes and even darker shades.
So there you have it… some of the coolest OldSkool musicians in shades. Which is your favourite look?