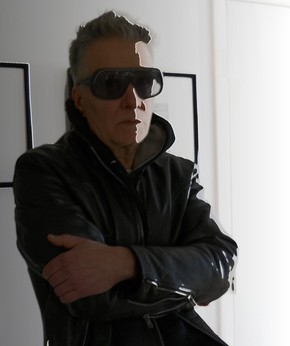 Hello there world, I am bouncing off the walls off Vitamin Water & Monster Energy drinks and I am feeling good. I really would love to skip to the interview but lets do some music news first. Pandora, the leading internet radio service, and international music rights management company BMG, announced a multi-year agreement for a US license for its complete BMI and ASCAP catalog of musical works. The direct publishing deal creates marketing and business benefits for Pandora, BMG and the songwriters it represents. I do not think I could love Pandora any more than I do. In other news, Guitar Center, the world's largest retailer of musical instruments, is proud to announce that it was presented with three 2014 Content Marketing Awards, including the Award's highest honor, Project of the Year, for its exceptional YouTube channel. There should be no doubt that when done right, social media can be as effective & personal as any marketing medium. 'Misadventure' marks the fifth solo album by Rick Shaffer and it is 12 songs that I cannot put down. Rick has been on Skoped Out before so I was honored to have him again, the man is a legend. Join us as Rick Shaffer speaks on the new album, possible The Reds reunion, end times, and so much more!
Stoli: Where are we talking from today and how was your summer?
Rick Shaffer: Right now I'm in the Motor City, a/k/a Detroit, at the Del Tone recording studio. My summer has been busy working on instrumental Garage and Delta style tracks for film projects.
Stoli: I am simply blown away by your musical work ethic. What keeps you driven and so motivated to keep making music your fans love?
RS: Thank you, I think it's love of the sounds, and realizing there is only so much time to grab those sounds from my head. By working, usually every day, I keep building on my ideas, sounds and grooves. For me, there is never a Plan B.
Stoli: We are all so excited about your 5th solo album, 'Misadventure.' Offer us some insight into when you decided to embark on this project and what inspired you.
RS: Misadventure is more garage rock than a delta sounding affair, because overall it's a harder, faster, louder sound, yet still contains what I call a blues narrative lyrically, and vocally. My projects are inspired by what's going on personally at the time, and what kind of soundscape in the structure of the songs and production I will develop. I think The Pretty Things early albums, Early Stones, The Shadows of Knight, and the Marc Bolan T- Rex sound / production all contributed ideas / influence to this album. Marc Bolan may sound strange to some, but his music has an early rock and roll feel, but is dense in its production at times, and don't forget Bolan was a huge Eddie Cochran fan. Also, I wanted to employ the early atmospheric production styles of British producer Joe Meek, and American producer Phil Specter, in their background vocals and percussion techniques.
Stoli: Now I am so curious about the title 'Misadventure.' Please offer us background on the title and also the album art?
RS: The title reflects the narrative of the songs, like bad fortune, mishap, and accidental death not due to crime or negligence. Misadventure is a term the British use for causes of death involving very grey circumstances, like the deaths of Brian Jones and Amy Winehouse. And, the CD artwork is by American artist, Jill Emery, who's work I absolutely love. Jill is also a musician, and she played bass with Hole, Mazzy Star, Super Heroines, The Decadent, and Shadow Project.
Stoli: What musicians did you bring in to help you with the album and how much guidance can they offer?
RS: The cast of musicians still includes the mainstay of Boo Boo Spencer (bass drum and spoons / percussion), Les Chisholm (drums / percussion), and the Detroit crew of Anna Burne (drums / percussion), Del Robinson (drums / percussion), and Teddy "Boy" Rixon (bass). They were all essential, and I greatly appreciate their involvement. My main goal is for me to not overplay, and that leaves room for the percussion elements on the tracks, and the reason for so many drum / percussion players.
Stoli: Being we are in the digital age of music where can we buy the album online and or stream the music?
RS: The buy options for my all my albums and singles are at the following link . . . http://www.TarockMusic.com/theredsstore.html. My record label ships some CD's for free to USA addresses.
Stoli: I love the single & video for "Some Say." What is that song about and how does the video portray the message of the song?
Video "Some Say": http://youtu.be/Ex2DOyU5unU
Music "Some Say": http://www.theredsmusic.com/images/SomeSay.mp3
RS: Thanks, the song and video message is that you make your own choices, and only you are responsible for those choices / actions, and it's easier to change the past in your mind, than making the changes in the present. The video is executed very well by director Christopher Kelley (Table Sixteen Productions) through his layering, the emotional interaction between the artist and her lover, and the rhythm that takes you back and forth, then ends at the beginning when the lyric tells us, "We haven't learned."
Stoli: Of the 12 songs on the album which one is most personal and why?
RS: It would have to be track 3, Turn It Up, with the thick density of the guitars, hypnotic groove, and the narrative of the lyrics. The message is we're all ultimately doomed in this life, so find what you love, then do it until it kills you. The repetitive chorus lyrics, "It keeps on raining in my head so loud," for me reinforces the drive to keep going, creating, and recording music.
Stoli: So I have to ask, will The Reds® ever do a reunion album?
RS: I honestly don't know. Bruce Cohen and I have been so busy with solo projects, and the time just keeps slipping away. I love working with Bruce, and hope we can do something in the future, but nothing is in the works.
Stoli: The world is crazy now with Ebola, ISIS, riots, war, etc. Are we headed for end times and are you at all concerned?
RS: Yes, I'm concerned. I try to live with what I can control and know the political / corporate "game" has been fixed for a long time, right under everyone's noses. It's like trying to win at cards, but you keep getting dealt a losing hand, yet you continue to play anyway.
Stoli: What is coming up for Rick Shaffer, and where can we follow you online?
RS: I'll be composing and recording more instrumentals for film in a West Virginia studio that has an old 4-track Ampex 440 machine. And, I'm currently writing new material, for a new solo album taking shape in the style and groove of Slim Harpo and Jimmy Reed. My record label website is TarockMusic.com, where you can click on tabs and sub-tabs at the top of the page for links to just about everything, like Twitter, including a "Rick Shaffer on Facebook" tab that goes right to me.