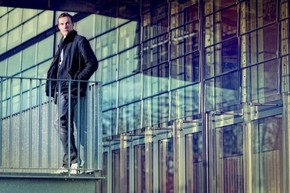 Hello there to all music fanatics all over the world, it is so good to see you all. Before we begin I have to applaud MTV Jams which I get on Comcast. They are not afraid to play indie videos from artists coming up and that is crucial. In other news, many industry folks have been talking about the National Football League (NFL) has reportedly asked potential Super Bowl halftime performers if they would be willing to pay the league to play at its big game. I can see where the NFL is coming from but I also think it is a tough call. I think for an up and coming artist this exposure could be huge but for an esatblished band they might not need to pay to play. MusicRevolution.com (www.musicrevolution.com), an innovative online marketplace for royalty-free music, today announced that its production music library now has more than 30,000 tracks of royalty-free music. They provide media producers, video producers, music supervisors, filmmakers, game developers, businesses and other music buyers with some of the best royalty-free production, or stock, music at affordable prices. Sounds good but how do musicians make any money? Anyways lets get to my guest today who was on Skoped Out 3 years ago and he is still going strong. Sebastien Parentin is from France and his music is simply intimate and beautiful. Sebastien has a new single "Before You Go" and is constantly putting new music on social media. Any up & coming artist can respect & appreciate his patience, ambition, and talent. Join us today as Sebastien speaks openly about where he has been the past 3 years, perseverance in the music biz, terrorism in Paris, and so much more!
Stoli: Where are we talking from today and how is your summer going so far?
Hi there! We are talking from Strasbourg, a big city in the East of France, close to Germany. The last two weeks there have been perfect for songwriters: rain, rain, and rain again! Absolutely no distraction from outside, that's perfect! Ok, I exaggerate. Summer days in the east of France are not so sad. I'm currently in holiday, and enjoying some peaceful days with my friends and family. It's also the time for me to work on a new song, still untitled, but moving quite fast.
Stoli: You were on this same column in September of 2011. Now almost three years later what have you been up to musically and also personally?
No dramatic changes here since the last time ha ha. Anyway, I keep on working and having fun making music in my little "home studio". Last year, I had the honor and big pleasure to work with Dario Dendi, a famous producer from London. He worked with some great artists such as Placebo, The Killers, Coldplay… I met him thanks to the Broadjam platform. This web site offers good means to put indie or amateur songwriters (without label) like me in contact with influent people from music industry. Dario liked my song "We Are". We both came to the idea that the song, professionally recorded and engineered, could be a good start point to interest labels and put my first step into the (very competitive) world of music industry. Seeing Dario working in live, sharing creative ideas with him, was for me a rich and unforgettable experience. Moreover, I'm very happy of the result, especially the work on vocals. Since then, I've been still going on looking for cool Broadjam opportunities. Through this web site, I also got the interests of several people from film/tv industry, but they did not lead to concrete opportunities so far.
Stoli: Many people pursue music and give up when they do not get rich quick. What keeps you passionate and driven to create music and keep working?
We must be humble. Getting rich quickly with music is an illusion. There are so many hard working and talented songwriters in the music market, and so few of them are chosen for big contracts with industry leaders. It's not only a matter of talent, but also especially a matter of luck. Meeting the right person at the right moment, etc. However, I think there is still a place to make a decent living with music. I guess everyone wants to live with passion. My dearest wish would be to dedicate my whole time to write songs, quit the software company where I'm employed (hope my boss does not read that). You know… freedom, being paid for what I like to do. It's not the perspective of being famous that makes me happy, it's the creation process itself. I like working harmonies with my piano, shaping sounds and layering tracks with my DAW, creating cool atmospheres… Beyond these considerations, of course, hearing my songs on the radio, or hearing them sung by people everywhere would give me a feeling of infinite satisfaction and pleasure. That's the icing on the cake, but not everybody can eat a piece of it.
Stoli: Besides music, do you also work and have a family that you must attend to as well?
Yes, I work full time in a software company. My job has absolutely nothing to do with music. I'm a software engineer in graphic arts and prepress industry. I'm a math geek. My daily life is to rack my brain on impossible "computational vector geometry" problems. It's sometimes boring, sometimes demanding, but quite interesting, at least more interesting than classic software development in my opinion. If you have the feeling that I'm currently speaking a foreign language, don't worry, it's totally normal! … My family is my lifeline. When you feel bad or alone, it's the only place that can give you love and support.
Stoli: I am blown away by your new songs and the sound quality. Where do you record the vocals and instrumentals to get such quality?
Many thanks! You'll be maybe surprised by the answer, but every song (excepted "We Are") has been recorded at home, in my small apartment bedroom. I do everything on my own. It's an amazing time for self-made songwriters, by the way. Computer gears: DAW and plug-ins have never been as powerful and affordable as today. Virtual instruments and effects have never been such realistic. Editors like Toontrack, Native Instruments, Spectrasonics, or Universal Audio offer now some outstanding tools to allow beginners, isolated or broke songwriters to bring their ideas to life, without restrictions. With some patience, application, a few tutorials and advices, you're now able to reach something very close to professional sounding quality.
Stoli: Your songwriting has been recognized around the world. Where do you find inspiration to write lyrics and explain how a song comes together?
Actually, I struggle with lyrics ha ha. Not really my cup of tea. Usually, I relegate lyrics writing at the end of my creative process, when all the production (except the voice of course) is done… just because I don't feel like doing it. But, well… it's better to tell a meaningful story in your songs, it's something you can hardly escape from. Some days I feel inspired, depending on the mood, the emotions the song is likely to convey to me. Then, writing is more instinctive and sometimes even exhilarating. But most of time, notes come definitely easier than words.
Stoli: I love your song "Empty Space." What does that song mean to you and when did you write & record it?
Thanks! I recorded it a couple of years ago, but this is one of the first song I ever wrote… many years before, at a time when I had nothing but an old and dusty piano to play at home. Almost all of my songs came to life while I was playing the piano. Therefore, piano (or keys) is often the central element in the mix, even when the production sounds more electro. But, for this one, I took the challenge of removing it completely from the mix. The idea was to get a more heavy / power rock production than I used to do, with highly saturated guitars, brilliant synth elements, as well as a punchy rhythm section. When all the instruments were recorded, I was searching for a lyrical subject. Since then, the more I was listening to it, the more I was visualizing something like a character having troubled, disturbed feelings, or … affected with an obsessive pain, haunted by its own fear and nightmares. That's how the lyrics were born.
Stoli: Do you ever go to Paris to hear/perform live music and any good venues you can recommend?
I actually barely know Paris. I don't go to Paris very often, and never had the opportunity to perform live there so far. So, my answer will not be very original: "Eiffel Tower" – go to Paris on July 14th (France national day) and you'll see beautiful fireworks there, "Champs Elysées" (the well known world's most beautiful avenue), "Arc de Triomphe", "Montmartre", "Le Louvre" museum, etc. Paris is a paradise for tourists. If you can go beyond the Parisians' typical bad sense of welcoming, you'll be delighted to spend a few days there.
Stoli: When you are listening to music do you use radio, Internet, TV, etc?
I used to listen to the radio very often; it's less true now. Yes, Internet! A lot. I usually browse on web sites talking about music and upcoming as well as established artists (Skope is a good example), and when I feel interested, I search the artist name on YouTube or iTunes, and finally download the album if I like it. TV, well… yes, when the show is good. I'm not especially fan of reality ("got talent" like) TV shows. I don't need to listen to new beautiful voices, ok that's cool, but I rather need to listen to new original tunes regardless of the music style, commercial or not; that's different… Concerts of course too, the real thing! Going to festivals is a good way to discover new talented artists.
Stoli: Recently it was reported that a terror attack was foiled in Paris. How does that make you feel that lunatics want to hurt your homeland?
Paris has a long story with terrorism. It's not the first time an attack is foiled. We often hear "If we are afraid, they win" here and there. So, ok let's be strong… but it does not totally remove the slight feeling of insecurity you have when you walk through public places, take public transportation in Paris, or in any other capital of Europe (think about London a few years ago).
Stoli: What is coming up for Sebastien Parentin and where you @ online?
A new song is coming soon. Then, another one, which I already have in mind. After that, I think I will have enough songs to release my first album, planned for the next year. You can follow me on Facebook, or ReverbNation. If you like my music, feel free to give your support there. Thanks everybody!
http://www.reverbnation.com/sebastienparentin
https://www.facebook.com/pages/Sebastien-Parentin/167448216644263