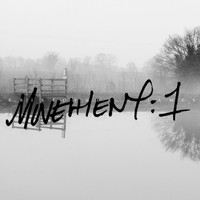 Kristopher James conjures up wintery landscapes for "Movement 1". There is warmth within these tracks of a house waiting to let someone in from the cold. His voice confirms this as the rest of the world appears to be kept at bay with a few basic instruments intended to bring great comfort. Outside of the music the world feels quite cold. Deep inside of the rich tones Kristopher James and his few bandmates are able to find shelter.
Audio: http://kristopherjames.bandcamp.com
Moments on the opener "Runaways" recalls Grizzly Bear at their most honest especially towards the end with the beautiful clear guitar work. "Where Is Your Sting" strips things down further with a guitar shimmering in the distance just within earshot. The amount of near-silence helps to build up the gentle encouraging atmosphere. Kristopher James moves towards more passionate work on "Ships & Branches" by far the most active song on the entire collection. Defiant in nature the song is able to fully go against whatever adversary they appear to face. For the finale of "My Heart Wasn't Ready" Kristopher James utilizes silence to great effect. With large amounts of near-quiet the decay of his voice, the decay of the instruments indicates a deep inner sadness. Organs try to swell up in the background yet they remain unable to defeat the overall sense of melancholy.
"Movement 1" is the sound of a radiator on a quiet winter morning, reminding individuals that for now they are protected against the cold.
http://www.facebook.com/ThisGuyNamedKristopherJames
By Beach Sloth