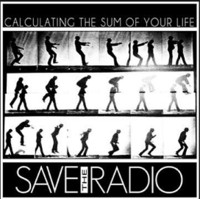 "Save The Radio, a Tampa/St. Petersburg, Florida based modern rock band has been drawing industry comparisons to such iconic adult contemporary acts as Goo Goo Dolls and Matchbox Twenty.
It's rather odd that I like this as much as I do. I mean, it's very mainstream and even feels a bit like two bands I hate at times (Green Day and Nickelback – mind you not at the same time). These guys just do it so well, that I am dragged kicking and screaming into liking this, really.
High energy and punky, I love some of the bass work on "Rewind." The vocal arrangement and the hooks are great, too. I also love the melodic guitar solo on "Add It Up." Beyond that it's another catchy rocker. It's got some punk built into it, but a lot of classic rock, too.
The mainstream vibe on "Higher than Heaven" is classy. The multilayered vocal arrangement has a lot of style. I don't like this as much as the two previous numbers, but it's still quite good. Next comes "Broken Road." While this kind of Nickelback melodic rocker is a style that's definitely overdone, these guys do it reasonably well. They don't break any new territory, but it's good.
The closer is a balladic song bearing the title "As Long As You're With Me (Homeward Bound)" What they lack in originality here, they more than make up for with a powerful performance. This is a great tune, really.
I have to say that if I like this, there are likely to be many people who like it. I am probably one of the toughest sells on this kind of music. These guys might not be all that unique, but they are quite good at what they do. That makes this enjoyable.
REVERBNATION: http://www.reverbnation.com/savetheradio1
URL: http://savetheradiomusic.com/
by Gary Hill
4.5/5 Stars