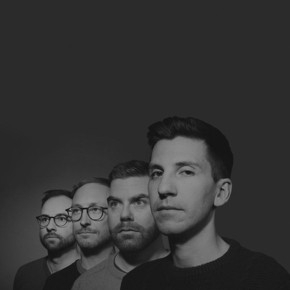 Striking a balance between detuned synthesizers and entangled melodies EP single and album cut "Daisy Garden" deals with the pains of aging from a personal point of view. "I wrote 'Daisy Garden' about my Grandmother's struggle, outward and inward, with the decline in her mental state," says Schram. Director Blake McWilliam illustrates touches on these challenges in the new video for "Daisy Garden". Hide Like A Secret EP, which includes the track "Daisy Garden", is available to purchase now on iTunes. A portion of the sales will be donated to the Alzheimer's Society of Canada via Boom Charity.
https://www.youtube.com/watch?v=Zmx7CxJH_n0
May was quite a month for the Canadian band who've just put the wraps on a European tour through Germany and the UK – They enjoyed support from Clash, NME, Indie Shuffle, Q and Artrocker amongst many others and plan to return to UK shores in the autumn when they'll announce details on their upcoming full-length album.