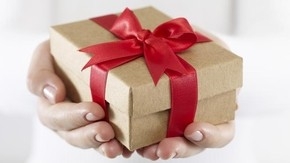 Everyone has someone on their gift list who is hard to buy for. If you find yourself struggling to find the perfect gift for someone you love, try thinking out of the box and use some creativity to get on the right track. Learn about that person's interests, talents and hobbies. Then find a thoughtful gift that matches that passion. Here are a few tips.
The Gift of Relaxation
Everyone has a recreational activity they enjoy. If you have someone on your gift list that is particularly difficult to buy for, consider how he or she likes to relax. If she likes to get her nails done, consider getting a plastic card city gift card for a free mani-pedi. If he enjoys hitting the links, get him the gift of a tee time at his favorite golf course. If she needs some down time to relax and unwind, get her a gift certificate for her neighborhood massage therapist or a local spa.
The Gift of Belonging
Everyone has special interests, and you can find special interest groups of every sort online. Many special interest groups have monthly memberships that can be purchased. These memberships come with a variety of perks. Wine lovers can enjoy a wine-of-the-month membership. Similar memberships are available for foodies and fitness enthusiasts. Use their activities to inspire your next gift.
The Gift of Loyalty
Learn what businesses your difficult-to-buy-for friend or family member supports. Many businesses these days regularly print and distribute customer loyalty cards. If your loved one doesn't already have such a card, this would be a perfect gift. If they contribute regularly to charity or other groups consider donating on their behalf or supporting their work in another way your friend might enjoy.
The Gift of the Digital World
Some of the most difficult people to buy for are techies and gamers. If someone you are buying for has a love of technology, you can't go wrong with a gift card from their favorite place to purchase games and tech toys. An iTunes gift card is great for those who love using Apple products or just need a few new tunes. Other gamers or techies might prefer a gift card from Amazon, GameStop, or MicroCenter. If you're not sure where your loved one likes to buy toys, bring it up sometime, They will likely be happy to give you tips on where to get the best technology products on websites or in stores.
Everyone deserves to be appreciated. When the people in your life seem difficult to buy for, take a deep breath and consider the things they love. As always, love will point the way to the ideal gift.