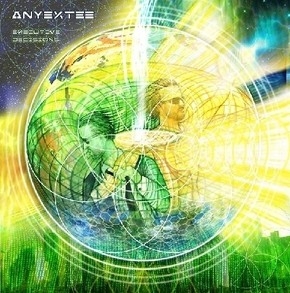 Nobody has experienced the world of music the way Anyextee (pronounced "Next") has. He began as a DJ, and eventually turned his ear for what sounds good into a successful independent record label, Amalgam Digital. As CEO of the company, he was responsible for discovering acts such as Max B and reviving the careers of artists such as Joe Budden and Curren$y. But of course, with success comes adversity, and adversity has come in many forms. He has seen artists turn their back on contractual obligations, most notably Lil B The Based God, and has dealt with public disputes with artists such as Budden. He has also been there for the entirety of Max B's murder trial.
Through all the pitfalls and obstacles on his path, the music has been a source of stability for Anyextee. And over time, it has gone beyond the emotional connection we all have experienced from songs that we learn to cherish. Joining forces with platinum recording engineer Joe "The Frequency Monster" Warlick, he spent time doing extensive research on the field of Cymatics, which uses specific sound frequencies and tones to heal the body of illness and stimulate spiritual awareness.
Executive Decisions is slated to be released May 20th, 2014, on Amalgam Digital.
Check out the latest video, "Valley Of The Kings":
http://youtu.be/B2hiGQjbsJQ