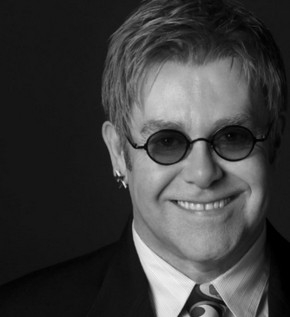 In the days before the Internet, understanding the words to a song meant understanding what the singer was actually saying. If the album didn't have the lyrics printed on the inner sleeve, sometimes fans would never be able to solve the garbled pronunciations of their favorite songs and would just have to wing it when singing in the shower. Nowadays, you can find the lyrics to almost any song ever written online, so with one mystery solved, people look to another: What do these lyrics mean? On the surface, many songs may seem to be random love songs, breakup songs, or songs about life's ordinary ups and downs, but many songwriters have told the stories behind some of their lyrics the fans never would have guessed.
Heart: Barracuda
The 1977 hard rocking hit single for Ann and Nancy Wilson and their band would seem to be about animosity between a barracuda and a porpoise on the west coast, if you take a cursory glance at the lyrics. The "barracuda" of the title was actually, according to Ann, a man who insinuated that she and her sister Nancy were lovers. Mushrooms Records apparently had promoted this idea as a publicity stunt, which enraged Ann, so she vented her anger by penning the lyrics to this song.
Elton John: Someone Saved My Life Tonight (Photo)
References to someone called Sugar Bear, butterflies, and stocks and bonds make this a confusing song to figure out. It really is about a life that needed saving — namely, Elton John's. In the late 1960s, Elton was engaged to be married to his girlfriend, and he had more than cold feet, he was suicidal over the direction his life was taking. His friend and longtime lyricist Bernie Taupin says that the song was about a mutual friend who convinced Elton to call off the wedding and concentrate on his music.
Filter: Hey Man, Nice Shot
They lyrics to this 1995 song are not really hard to figure out. The song is pretty obviously about someone who committed suicide with a gun. It's about a real person, though the trouble is, it's not the person most people thought it was when the song shot to the top of the charts. Nirvana's Kurt Cobain committed suicide in 1994, with a gun, which led to the easy assumption the song was about him, but in reality, it was about someone less known to rock fans, Pennsylvania State Treasurer R. Budd Dwyer, who had killed himself during a live press conference in 1987.
Writing songs is like writing anything creative, and a person doesn't have to have a Kent State University masters in music education to create some pretty deep lyrics, especially when using real life as an inspiration. A look into popular song lyrics reveals that many Top 40 hits are more than just a quick way for the musicians to make a buck.