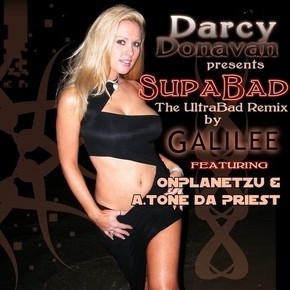 Skope staff writer and music producer GALILEE [aka DiGDuGDisaster] has teamed up with Reel Vision Entertainment to bring the much hyped remix for Darcy Donavan's hit song "SupaBad [Ultrabad Remix]" and features Skope favorites OnPlanetZu and A.Tone da Priest as guest vocals.
Listen: http://youtu.be/BdEDhOawagE
The release date is March 18 through Amazon.com
Also available on iTunes and your favorite vendors! The song is getting requests already and will be featured at several electronic music fests around the globe throughout the year. A video is also in the works for the hyper house hiphop track.