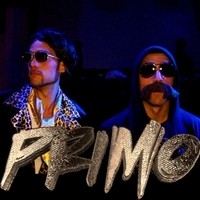 "From the start we strive to create music from the heart, we want to share our music and let the people decide where our tastes coincide" – PRIMO
Underground dj producer crew PRIMO have a new single that's sure to get some booties bumpin' and a few heads turnin'. Following in the footsteps of LMFAO, PRIMO's new single "Pregame" is cheeky electro fun that's sure to get some spins on dance floors across the globe.
Visually the song starts off with some corporate dudes kickin' around the office and makin' their way to the club.
"Pregame"
http://youtu.be/Pv8Wp6GMbYk
The video features the guys wandering around in various stages of anebriation, Jaeger bombs and 40s are the party flav of choice.
Lots of dancing, funky 'staches and a mini-Rick James join in on the party. Oh, and did I mention a couple of chickens?
Musically, elements of everyone from early Daft Punk to AVICII and Tiesto are crammed into this 3 and a half minute floor filler. 'Jaeger bomb all in my cup' is the tagline and the hook is all about having a good time 'let's keep the refill goin' … all night long'.
The story ends with a mini-Rick James being carried away on a donkey cart somewhere in South America I imagine.
For fans who miss LMFAO, these guys are here to keep the partyrockin' going imo.
Checkout PRIMO on Facebook
https://www.facebook.com/PRIMOPRODUCERS
https://soundcloud.com/primoproducers
https://myspace.com/primoproducers
Douglas Garnett – douglas.garnett@gmail.com