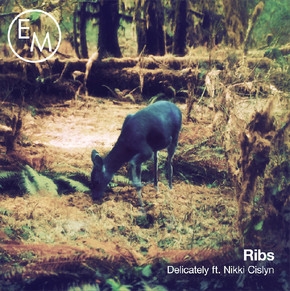 Over the past year, Eton Messy has risen to become one of the most exciting and talked about brands in dance music. It all began with a Youtube channel that rapidly gained a following after regular uploads of the freshest music in the uprising UK house and garage scene. Supporting established artists like Disclosure, Bondax and Kidnap Kid whilst providing a platform for new and unknown producers to become noticed. Gig requests soon followed for the Eton Messy DJ's to bring the sound of their channel to the dance floors. This has progressed into full tours of the U.K and now with the natural progression of their own record label. And so Eton Messy Records is born.
Stream/share/enjoy here:
https://soundcloud.com/etonmessyrecords/ribs-delicately-ft-nikki
The first release on the label comes from the multi talented Ribs. Ribs is the solo project of Jack from the group Clean Bandit. In case you had been hiding under a rock, you would not have been able to escape their incredible single "Rather Be", which has dominated the UK top 40 at the start of 2014. Eton Messy and Clean Bandit have built up a great relationship over the last few months, with the band doing DJ sets on the recent Eton Messy tour, so the guys are incredibly happy to welcome Ribs to the label for their first release.