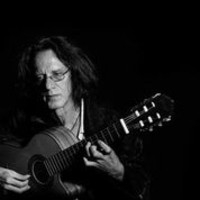 Get ready for some acoustic guitar playing at its finest on Stefan Albert's new release titled 'Mäander'.   Albert will show you how it's supposed to be done when making a fine-tuned, instrumental record.   The album plays out like a bio chronicling Stefan's long career as a music teacher, musician & performer.   Referred to as the "Meandering Maestro", Stefan brilliantly merges different elements together such as: rock, blues, classical & folk.  
This composer/songwriter plays a mean guitar on the album catering to the classical sound.   All 15 tracks on 'Mäander' contain pure & delicate melodies that will ignite your senses.   I would say that Mr. Albert has created a mix of songs that are as graceful as a swan.   The compositions exhibit an incredible amount of feeling that is brought to life by Stefan's intricate & skillful playing.  
"RICA"
http://www.youtube.com/watch?v=TjmIgiPAySc
It's amazing to not just HEAR the music but actually FEEL it and that is what Stefan Albert has accomplished here.   It's even more impressive that this was all done without any words or fancy lyrics; just one artist with a vision.   And that vision is to make music that people can connect with on more than one level.  
So this music aficionado from Vienna, Austria invites you to take a soothing dive into an open sea of tranquility.     Stefan Albert will captivate you with his intriguing style of play on guitar while also capturing your imagination.   'Mäander' is a piece that deserves much more than one listen, but it is a piece of work that deserves immediate recognition.   Albert will prove to everyone that classical guitar can work very well with other components and he will also prove that a story can be told simply by strings & chords.   Music doesn't have to be too complex or too simple and so Stefan Albert's 'Mäander' appears to be just the right fit & feel!
4.5/5 Skopes
By Jimmy Rae (jrae2@att.net)