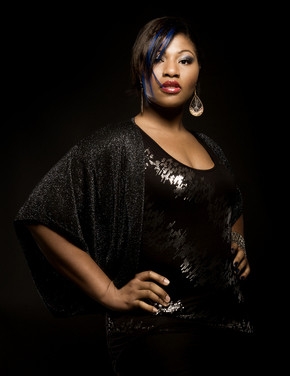 Candy Rose is an award winning singer/songwriter from the UK. Her songs have been featured on television shows, radio and her numerous performances. Her catchy pop sound is now starting to spread out beyond England's borders and we're lucky enough to catch up with the busy Superwoman.
Skope: You're well known as an independent artist throughout the UK, but the rest of the world hasn't caught on just yet. How would you describe yourself and your music to Skope readers?
Candy: firstly, thanks for having me on Skope. Pretty chuffed to be keeping such cool company. My music is mixed as I am influenced and enjoy a varied genre of music. I write all my own material and having a great love for music, I don't let the pressure of producing a "big hit" affect my creativity. I believe that if you stay true to your vision, you end up creating something that is timeless. The main objective being to connect through my works – even if just to one soul out there. I am a shy, introverted at times, extroverted at times, humble with moments of narcissism, reclusive social butterfly. In other words, a creative bundle of contradictions. Lol I'm just me.
Skope: I read that your influences aren't just Michael Jackson and Maddona, but also Nirvana and Patrick Stump, which are surprising for a pop/dance artist. How do such artists inspire you and who are some other unexpected names we'd be shocked to learn has influenced you.
Candy: The king and queen of pop. Even long after they are gone to me that is what they will always be. Michael, may he rest in peace, made me want to dance and sing. Madonna made me want to perform… Such inspiring and impressionable artists. The message was clear, only do it with passion or not at all. Patrick Stump… Wow! Where do I begin with Patrick Stump? I was so affected by his voice and talent which inspired me to write the song Patrick Stump, song on my debut album, A Rollercoaster Love. I was so humbled when he followed me on twitter and said thanks for the song and the best part was meeting him after his soul punk gig in London and he hugged me like a friend. Sometimes when you meet your idols you are so disappointed, but I not only respect and admire him, I totally love the guy. They don't teach being a good person and he is. So I will be a fan of his and Fall Out Boy for life. Other influences? Kenny Rogers, Dolly Parton for awesome song writing and vocal delivery. Nina Simone, Sam Cooke, Usher, Aaliyah, Timbaland and in the last few years David Guetta.
Skope: Do you write your own lyrics? What type of subjects do you write about? Are your songs personal or more observational or story telling?
Candy: Yes I do write all my own materials. Every now and again I co write a with my brother, Charles. I have been most influenced by love, relationships and the idea of love. I am a hopeless romantic but only truly fell in love quite recently. But I write both as an observer and as a storyteller. I like to think I write lyrics that people can relate to.
Skope: You were a finalist at the International Acoustic Music Awards, so you're obviously much more than a pop diva, how did that come about?
Candy: I was so humbled to have my song Tell The World, be selected. Tell the world is how I always pictured falling in love would feel to me… I was right. I was talked into entering by my best friends, Richard Lundy and Julia Cabaco. As a self-funded, independent newbie then, it was such an immense encouragement for me. To know that around the globe people were listening to and connecting with my song… So much pride yet so very humbling and I am ever so grateful.
Skope: You've accomplished so much in your short career, but being an Olympics Ambassador had to be a highlight for you so far. How did you end up doing that and what role did you play as an Ambassador for the London Olympics?
Candy: Oh wow! It was such an immense honour to serve my country and in such a great way. No two days were the same. From promoting the 2012 Olympics to being there at the airport to welcome the athletes. I was actually invited to apply after the original release of my song London. So I did. I love my home city and how often will this type of event occur in my lifetime?
Skope: As an independent artist, how do you feel about the music industry and if you were offered a deal, would you take it?
Candy: How I feel about the industry? It sure is a far cry from when the dream began lol. I'm not as immersed in the industry, I'm just immersed in music so not sure how to respond to that. Deals? Actually I have turned down a few deals. It's never been about fame for me. I create music because I love it. The idea of someone or some company owning and controlling my life does not appeal to me. I like my privacy and I like being able to decide what I will share and how my songs sound and what I eat. Don't get me wrong, to be offered deals in the first place is beyond awesome. I just haven't been offered one that suited me or my creativity ;-)
Skope: How has social media [i.e. Facebook, Twitter] helped your career as an independent artist?
Candy: immensely. Facebook has been exceptionally good to me getting me heard and discovered by new listeners. Twitter… So much love for twitter I mean who would have thought as a once homeless rough sleeper, I could ever dream that my dance idol Paula Abdul would be following my tweets, or even my top DJ Tim Westwood not to mention Patrick Stump. I even once had Kimora Lee Simmons wish me happy birthday…. MySpace got me my first ever live Radio interview and airplay at Aston Villa football team's radio station which was broadcast around Birmingham. Social media has provided me with a lot of love from around the globe. Staying on Vox Africa's Urban Fire chart's number 1 spot for 12 weeks with my debut video and release So You Know, thanks to overwhelming support and love from fans, which led to an internationally broadcast interview. Not to mention being invited to perform at the Miami Music Festival in 2010 or the very humbling discovery that   I had fans listening in Indonesia, Japan, Vietnam, Europe, USA, Australia in fact everywhere. In case I never get the chance again, thank you to social media, all my fans and supporters, and the big stars who show me love not realising how big a deal it was and still is to me.
Skope: You have several singles out, what are you working on at the moment and when can we expect to hear something new from you?
Candy: Well, I am aiming to release a single in January / February and I will definitely be releasing my long awaited sexing album in 2014 – naturally all singles will have the trademark remixes to maintain my crown as the queen of hooks ;)
Skope: Any chance we'll get to see/hear you perform stateside? I read that you performed in Florida at the Miami Music Festival?
Candy: indeed I did. I am actually performing at two private gigs in the states this December one in Texas and one in Washington. Unfortunately can't tell you more than that about them. However, I am working on something so watch this space.
Skope: Where can music fans find your music and catch up with you?
Candy: All my works are available from iTunes, Amazon, CD baby and more. Amazon and CD baby stock some CDs of my work which I would recommend getting as I'm quite green so they are usually rare and I only ever print a set amount. Just google "Candy Rose music" xxo
Make sure to check out http://www.icandyrose.net to learn more about Candy Rose and her hot tracks. Support true independent artists.
Douglas Garnett – douglas.garnett@gmail.com – http://www.vodrecordings.net–
http://digdugdisaster.com