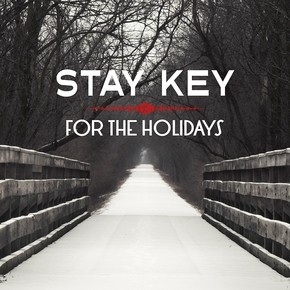 The public has been exposed to shows like "The Voice" and "American Idol" that have given a platform to unknown talent. Yet there are those who do not have the opportunity to be on those shows and utilize alternate avenues to expose their talent. Such artists like Stay Key have done just that. The young, handsome artist has made it his business to keep active in the music scene cementing his name in the hearts and minds of fans and new comers.
"It is a great experience to be able to share my music with the world," said up and coming recording artist Stay Key.
A true statement coming from a recording artist who has accomplished this task in a big way. Stay Key has offered his musical talents across the globe from the famed Carnegie Hall in Manhattan to key venues in Asia. His success and ambition has been derived from his musical upbringing.
Stay Key learned to play many instruments growing up from the saxophone to the electric drums yet his real talent is his powerful voice that resonates with passion and desire. After playing at many small and large venues he decided to get in the studio and record two singles that would help bring him more exposure. The two tracks he released under the label On-The-Go Music were "Don't You Worry Child" and "Too Close", both were put out as acoustic versions. You can hear them on the On-The-Go Music YouTube Channel at http://www.youtube.com/OnTheGoMusic.
Following the success of these two releases On-The-Go Music put out an original track "Shadow On My Side". This single offered two versions an original version and an acoustic version. The new release received national airplay on over 50 College Radio Stations in only two months after being serviced. On the social media side his YouTube video has reached over 100,000 views and over 30,000 plays on SoundCloud. He was also invited to perform the single live at the offices of major music distributor The Orchard. You can catch the Official Music Video for "Shadow On My Side" on YouTube at http://youtu.be/ayus2rHJ8Uc.
The single not only garnered attention virally but to add to the buzz created by the release Stay Key took to the road and used it to his advantage. It only fueled his popularity and desire to grow as a performer. Stay Key was soon back in the studio working on new material for a holiday season music release.
Currently, he has released a Christmas EP entitled "For The Holidays". Stay Key took timeless holiday classics and infused his original flavor without taking away the integrity of the songs. Only a recording artist with true talent can accomplish such a task. You can bring out the holiday spirit by viewing one of the tracks off the EP on YouTube at: http://youtu.be/Tq7__VDVce8.
by Nick Christophers