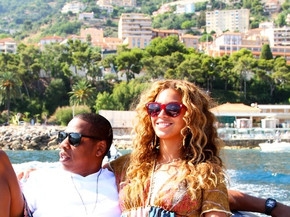 If there's anyone in the world that truly knows where and how to vacation, it's the rich and famous. Due to their seemingly endless stream of money and high taste, they're able to pick the most incredible destinations in the world to vacation year-round. A few of them have even been spotted a time or two relaxing at these locations.
Cabo San Lucas
Perhaps one of the most popular locations in Mexico for celebrities to visit while getting a bit of R&R, Cabo San Lucas offers spectacular views of the ocean and great temperatures for the perfect place to lounge outside in swimwear. Jennifer Aniston was recently spotted vacationing here with her fiance Justin Theroux and brought along their friends Jason Bateman and Amanda Anka, as the couples were photographed relaxed outdoors on patio furniture.
Cabo San Lucus is known for its beautiful beaches and fun water activities. Many indulge their love of snorkeling and scuba diving and well as giving surfing a try. It is also a beautiful area with many natural sights to see. Many will go visit lovers and divorce beach which is a local tradition. And after the sun goes down, Cabo San Lucas has a very active and social night life that the celebs come to enjoy.
 St. Tropez
The south of France is a hot destination throughout the year for a beautiful climate that boasts scenic views and warm temperatures. Jay-Z and Beyonce have been spotted taking photos here and even relaxing in the sun on their house boat furniture when spending time on the water. They've also been spotted taking a few jet skis out and dancing at several local clubs during the night.
Necker Island
This private island in the British Virgin Islands is known as one of the most serene and private islands in the world, spanning over 74 acres with a resort that allows 28 guests to visit at a time. Oprah Winfrey was known to visit the island, which has grown in beauty due to everything being brought over by boat, between the wild animals to the lush palm trees.
This is the type of celebrity vacation that we all picture. The stars being whisked off to a private island to enjoy their privacy and can avoid the lenses of the paparazzi. The island is owned by Sir Richard Branson and has a resort that can host up to 28 guests. He has been know for inviting the rich and famous and having lavish parties there.
Aspen, Colorado
Popular during the winter months, many celebs enjoy visiting Aspen for the prime ski location that it offers and the incredible scenery that surrounds the quaint towns. Kurt Russell and Goldie Hawn are seen vacationing here consistently as they own a home in the area and have been seen shopping the stores for Christmas gifts.
There are a handful of beautiful destinations around the world that the stars enjoy visiting to get away from their busy schedules and escape from the paparazzi. It has easily made the locations more popular and allowed others around the world to enjoy the beauty and activities available when traveling. It would truly not be a surprise to see more celebrities visiting these prime locations in the future.