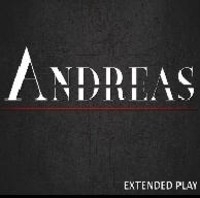 Enter Andreas 5 member Canadian rock band that just released their latest CD entitled "Extended Play" in 2013. On the upside, you can expect 5 semi-experienced musicians who champion a high intensity sound against the classic rock sounding backdrop. Band members: Brian Dahl, Jason Brandow, Jennifer Lockman, Mike Medhurst, Adam Payne. With this EP expect 5 passionate clips of spot-on Melodic Rock sure to gravitate and inspire.   The arrangements on the musical side are pretty straight forward yet vintage in their own right. Ninety seconds into the first track "Beyond Repair" two of the first things crossing your mind is: 1) How undeniably truthful and honest the music sounds, and 2) why the heck haven't I heard of Andreas before. But let's not get to ahead of ourselves here. Track 1 "Beyond Repair" gets things off the ground nicely offering a rock steady, almost Bon Jovi-ish prelude leading you into Track 2 "I Bet" another intriguing staple with a powerful message. The first 2 tracks really showcases the writings style of Dahl. Track 3 "Letter from a Friend" is an affirmation of life itself. While "Time After Time" and Let Her Do" deliver more heartfelt blues rock balladry and impassioned vocal ability. The EP as a whole does a nice job at offering a wide variety of musical styles; some slow, some fast, some hard some not so hard. All tracks are passionate, while some are even dark and honest with a ring of raw truth to them. Bring in the vocal abilities of Dahl and you will hear a highly original voice with a raspy, rough and tumble delivery. His musical style flows and ebbs well with bursting intensity then quickly withdraws again into seclusion. I found this to be a very cool trait of Dahl's. "Extended Play "is a Rock Blues standard that couples inspirational subject matter and lyrics. Taking all of this into consideration you begin to understand why these 5 are making a name for themselves around Ontario. The lyrics are powerful and full of intrigue, passion, and wisdom. I can also hear a bit of Parachute, Keith Urban, Bon Jovi, Eagles, and Jeff Healy.
A few negatives: This is not the most up to date modern I've heard. This CD was released 15-20 years too late to be compatible with today's musical marketability.   Much of this has to do with the mix which is adequate just lacking dynamics. All songs are a bit long. I'd say trim up 20%, shorten up some of the transitions a bit. Get to the point..
My favorite track is: Let Her Do
Andreas however does a marvelous job of extolling emotional energy and passion via a strong and impressive 5 piece package of music called "Extended Play".  
URL: http://andreasband.com/music.htm
Score: 3/5
Soundcloud Link: http://soundcloud.com/andreasband
Trace Whittaker, edited by Joshua Beach
Review comments: joshuabeach9@gmail.com