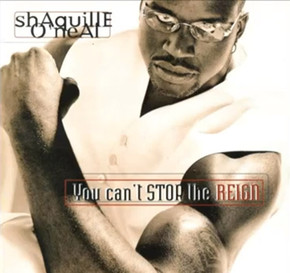 There is one obvious thing about financial success; it provides the means to express creativity.   This is obviously what happens when we see famous pro athletes turn musicians.   It is one thing to go from one sport to another, but an entirely different thing to think that just because you are big, fast, and strong, you are also musically gifted.   There is a long list of failed musicians which branched out from a successful athletic career.   It's kind of humorous when you realize that you don't ever see musicians turning professional athletes, but we'll save that topic for another article. I was checking out Sportsbettingdime.com when I began to think about certain athletes who tried their hand at music with mixed results.    
There is a little known band called Free Reign.   This band features two of the most successful NFL football players in recent history.   These two played for "America's Team" also known as the Dallas Cowboys and their names are Marc Columbo and Leonard Davis.   They were both starters on the Dallas Cowboys offensive line, and they both shared a passion for heavy metal music.   Marc Columbo is the lead singer and the rhythm guitarist.   Leonard Davis is the bass player.   Leonard Davis was a pro bowler for many years.   These guys are truly huge, strong, and musically talented.   It should also be mentioned that Cory Proctor, who also played for the Dallas Cowboys, is also included in this band, although not quite as notable of a player as the other two.   Their band, Free Reign, has an album available on Amazon.com.   The name of the album is Heavier Than Metal.   If you like bands like Slipknot or Metallica, then you would probably like this band.   It fits right in that niche.   The songs One Step Away, and All in Vain, in particular, have a gritty flavor that may give you that rush given by similar heavy metal bands of this genre.   Believe it or not, this band was basically born in the locker of the Dallas Cowboys. Leonard Davis was attracted to the jam sessions of Colombo and Proctor, and thus Free Reign was born.
If heavy metal is not your thing, then take a look at a couple of the NBA's pro athletes turned musician.   Probably one of the most well known NBA players of all time, Shaquile O'Neal, is actually not a half-bad rapper.   His list of music on Amazon.com is much more extensive than the one Free Reign album that is available, but he has also been making music since around 1994.   His style is very similar to other rap musicians from the 1990's to 2000, such as Tupac, Dr. Dre, Ice Cube, and Notorious B.I.G.   It's obvious that Shaq grew up listening to these artists, and he wanted to emulate their style.
It's a little know fact that Shaq's former teammate Kobe Bryant also another one of those pro athletes turned musician.   There is also a little known beef between Shaq and Kobe in which Shaq slams Kobe in a number of songs, and live events!   Kobe's first single featured a hook sung by Tyra Banks.   The song was not successful, and Kobe's music career basically died with that song.   There are a few songs that were produced from a label he created, and he was featured as guest rapper on a few other artist songs, but he has a failed as musician.   Obviously, this failure is not going to turn around because his talent lies in the area of basketball, not hip-hop.