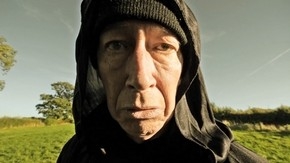 "English Rosa" is the second single to be released from from the band's debut album due to come out in the spring of 2014. The album in wait was recorded at legendary Rockfield Studios (home of Queen, Oasis, Coldplay and the Stone Roses etc) with their producer Nick Brine who has also worked with all of the aforementioned artists.
http://www.youtube.com/watch?v=ZgcF6buWXaU
The new outfit is led my multimedia creative Scott Milligan and includes bassist Mark Hamon, guitarist Dan Baker, pianist Chris Baldwin and drummer Rob Redfern.
Dave Ball explains: "Scott called me up and asked if I was familiar with The Seventh Seal by Ingmar Bergman. It just happened that a DVD was sitting on my coffee table waiting for a re-run, so I said, 'Yes. So what? Have I won a prize?"