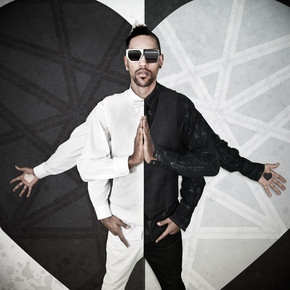 Oakland's own Lafa Taylor releases the video "Mixed Emotions", in support of the upcoming release of an extended version of his previously dropped "Mixed Emotions" EP. The LP is expected to come out next spring.
Watch "Mixed Emotions" here:
http://youtu.be/HLdWZigpYzE
Lafa Taylor's New Video, "Mixed Emotions" is irresistibly clever. It shares a unique perspective of the ups and downs of falling in and out of love while staying classy, sexy and innovative. Directed by the amazing Martin Estevez, the video keeps your interest with a subtle but effective storyline that leads you on an emotional journey with Lafa as he flips back and forth between his Mixed Emotions. Add to that the high production value, beautiful colors, and Lafa's emotionally charged, heartfelt lyrics and infectious melodies and you have yourself an honest to life love anthem! Not only did Lafa produce the beat for the song but he also helped conceptualize the video.