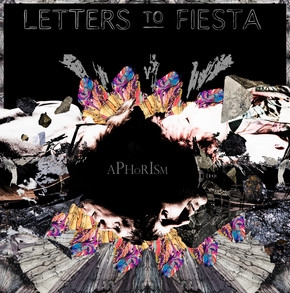 With just two online single releases to date, Letters To Fiesta will be regarded as relative new comers, though in truth the band have spent a couple of years acquiring their sound. Early 2013 saw them vastly impress the most astute tastemakers in the UK and further afield when they eventually revealed a couple of their tracks via their soundcloud. They are finally ready to reveal 'Aphorism', their debut EP, which fuses together a remarkable concoction of ideas to harvest 'sit up and take notice' epic hyper-realistic power pop that has already drawn comparisons to Yeasayer, Depeche Mode and Tegan & Sara; their distinct dramatic British sound also insures Kate Bush as a regular reference check.
http://www.youtube.com/watch?v=CieXtyHfbiM
The EP is a waypoint to mark where Letters To Fiesta have been and where they are going. A symmetry of theatrics and sincerity. A balance of production and good, honest music.