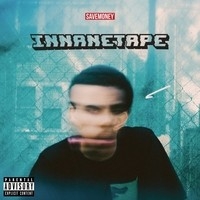 Chicago has become one of the most-watched and increasingly visible hotbeds for rap music. There's no arguing that stars (or at least beloved acts) in both the mainstream and underground have emerged from the Windy City over the past 15 years. Those include obvious artists like Kanye West, Lupe Fiasco, and Common along with seemingly always bubbling acts like All Natural and ProbCause. While they're all making some noise still in their own ways, it's been newcomers who are bringing Chicago's rap scene to the forefront. Younger acts like tough-talker Chief Keef, the acid-dropping Chance the Rapper, and most recently Vic Mensa, the last of whom just dropped his most fully realized effort to date in INNANETAPE.
What's most instantly captivating about Mensa is his shape-shifting flow, which moves seamlessly from an in-the-pocket flow to something more abstract and sing-song. Even as I went about my day browsing websites like IGN, playing online poker at gambling hub Betfair, and picking up things around the apartment, it was impossible to not get pulled into the tracks on INNANETAPE. And therein resides the beauty of this project. It's an equally breezy and engaging listen, thanks in part to the pop-friendly appeal of "Hollywood LA" and "Lovely Day." Those songs are lighter, easily digestible complements to more sit-and-listen tunes like "Fear & Doubt" and "Time Is Money," which feature fellow Chicago rappers Joey Purp and Rockie Fresh, respectively.
But it's not just a mix of thought-provoking lyricism and finely produced, radio-ready jams. There's also a celebratory jam made for live shows ("YNSP"), a nod to Eminem's wackier days ("Tweakin'"), and even high school dance-primed funk ("RUN!"). On paper, that might seem like a lot to handle throughout one project, especially one with a rather diverse producer lineup including hit-makers DJ Dahi and Boi-1da. But Mensa ties it all together with a distinguishable and memorable voice packed with sharp, potent lyricism.
It's important to note that this project was released a mere five months after the break-up of his group, Kids These Days. They appeared poised to make some noise after releasing their great Traphouse Rock album in October 2012, but the bandmates amicably split and went their separate ways. This left Mensa with the ability to finally embrace that solo career that seemed inevitable and, sure enough, he's going ten toes in with INNANETAPE. For those wondering, the project's name stems from both Mensa's ad libs–you'll hear him shout "Innanet, inna-inna-innanet" randomly with his endearing Chicago accent–and the fact that it is indeed an Internet (mix)tape. It only exists online, much like many other projects of its ilk, include the aforementioned Chance the Rapper's brilliant Acid Rap. I recommend listening to that immediately after you hear INNANET
APE. It will assist in putting this particular Chicago rap sound in the best possible context.
SOUNDCLOUD: https://soundcloud.com/fuck-vic-mensa