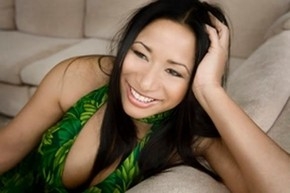 "Sae sings like she's saving   your soul, raising the roof, as well as the hair on your arms, with her glorious noise." – CMJ New Music Report. With a blazing backing band behind her, Kelli Sae shines like the sun on her new single "No Use". The music is is a mixture of R&B and Rock that would make   ( fill in the blank ) smile. No stranger to the music scene, fans will instantly recognize her golden voice, which is at once powerful and vulnerable simuateously.
Without further ado, here's Kelli Sae…
Skope: Your single "No Use", can you tell us what it's about? Is it a personal message or experience?
Kelli Sae: Yes, "No Use" is very personal to me.   It's true like all of the songs I write. It's not a love song. "No Use" is about society, the big machines & forces that could care less or very little about the regular guy.   You want votes or favors & wipe your hands clean when you got what you needed. I'm simplifying it, but you get the picture right?   There's a video for "No Use" too that's pretty intense. I really got a chance to let it out!
Skope: What's your next single release from "Pure"?
Kelli Sae: I chose "Call Me" as the next song.   It's about person who doesn't respect when someone tells you they are in a relationship and the person doesn't give a "F" and goes ahead anyway still trying to get with them! No respect.   What is that?!
Skope: You're also featured on the single "Brighter Than The Sun" featuring Incognito, Natalie Williams, Vanessa Haynes and  Tony Momrelle with proceeds providing global relief for Hurricane Sandy and Typhoon Bopha victims. How did that project come about, and what made you decide to get involved with it?
Kelli: Thank you for asking. Currently I'm a New Jersey resident and I witnessing everything up close had a great impact on me. I'm fortunate that my home did not suffer any damages, but many of my neighbors   & some of my family did.   Seeing all of that devastation and so many lives lost, I knew I had to do something.   I thought why not put my voice & music to good use.   I then phoned my dear friend Jean Paul "Bluey" Maunick – the leader & founder of Incognito, and asked him if he'd help me out and we could join forces with a song and donate the proceeds.   "Bluey" did not hesitate.   The track was done within 24 hours. Soon after Typhoon Bopha hit and he suggested we also include those victims along with Sandy.   His great song writing & producing had just the right tone.   Incognito, Natalie Williams, Vanessa Haynes and Tony Momrelle added so much also.   I'm very grateful for their contribution.
"No Use"
http://youtu.be/Wi_dAVa8xEI
Skope: Before the singles, you also have a solo album called "Pure" that has received rave reviews. What was the concept behind that album and are there plans for a followup album?
Kelli: Yes, my latest album is "Pure" – It's very dear to me.   I also have two other solo albums "Heroine" and the self titled "Kelli Sae" I write very open and honest, or at least that's what I try to do. I really believe we are more connected than not. "Pure" was written at what seemed to me to be my lowest point, my bottom.   I was dealing with the death of my Mother, divorce, homelessness -not on a street level, but couch to couch till I could get back on my feet.   You know,   the fun stuff!   I was ass out really.   But I was fighting for my life.   I was so depressed and in denial of my depression.   I'm a glass half ful l person- so I couldn't believe that I could be suffering inside. So when I finally sat down to write, it was a great release.   It was great also to have my own chair to sit in!
Skope: Are there any plans to tour in support of your new material?
Kelli: I don't have a tour planned as of yet.   I've been mainly doing one off shows in and out of the country.   I've been fortunate enough to take my sound around the world little by little.   I do hope to have a   Fall/Winter tour in place soon.
 
Skope: As the former lead vocalist for global jazz/funk collectives, Incognito, Count Basic and Defunkt, how is it different being on your own as a solo artist?  
Kelli: Well, I'm still the lead singer of Count Basic.   I love being in big bands with loads of musicians and singers.   I get such a wonderful feeling of family.   You really form a bond and sometimes being away from everyone when a tour is over takes some adjusting.   Feels like a break-up haha.   Solo can be fun, but a little lonely sometimes.   It gets lonely when I can't take my band because of costs and have to use a pick-up band.   Then I'm in a new country alone.   It's tough sometimes – but don't cry for me haha.
Skope: Do you write all of your own songs or do you work with writers and producers?
Kelli: Most of my solo albums I do all the writing.   On "Pure" I did all the writing, producing & most of the sequencing etc. I went out on a limb.   I also write with other producers and songwriters for other projects- like Count Basic for instance.
Skope: As an artist, are you more of a performer or songwriter? Do you live in the studio or do you prefer being in front of an audience?
Kelli: I really enjoy the process of making a record in the studio.   That's like preparing the dish.   Then the live show is serving the hot plate!   It's great vibing with the audience and bouncing off of our energies. They both appeal to me.
Skope: What can fans expect next from Kelli Sae and Count Basic?
Kelli: I'm very excited about Count Basic.   We are working on a new album which we do not have a title for yet.   We're so lucky to be working with Shannon Sanders & Drew Ramsey out of Nashville.   So far it's sounding like the record I always dreamed of.     We should be done by years end or before.
Make sure you do yourself a favor and check out http://kellisae.com, she's the real deal and you will not be disappointed. Download her singles "No Use" and "Brighter Than The Sun" which supports victims of Hurricane Sandy and Typhoon Bopha and features several celebrity guests.
By: Douglas Garnett – http://digdugdisaster.com – douglas.garnett@gmail.com