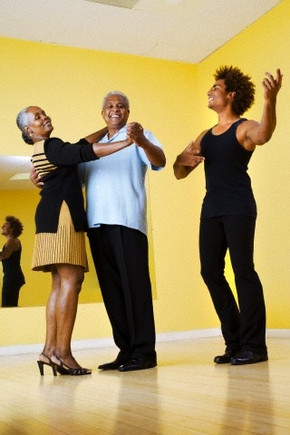 Even though it feels daunting, dancing can become everyone's cup of tea especially because dancing is such a fun and a great way to keep your body in shape, and with the proliferation of so many styles, you have quite a few options available to explore.
However, before deciding on the how factor, it is better to decide the kind of dance form you would like to learn. If you are someone who would simply like to have some fun dancing with friends in a pub or for a wedding, then getting some classic dance steps right is very important than trying to master any one form of dance. You may choose to learn some basic steps of contemporary dance as it is a lot in vogue today and might hence be of some great help.
An easy option is to learn dance online. If you're not comfortable with the idea of dancing in front of other people in a studio, the Internet offers you the liberty of learning dance from the comfort of your home. Just log-on and look for step-by-step videos.
You can also buy DVDs which specialise in teaching dance. They teach you the basic steps of dance and slowly walk you through each step so you can keep moving on to higher levels. These DVDs are easily available in the market.
If you decide to learn the dance alone, then practice your steps in front of a mirror or ask any of your good friends for honest opinion. In this way, you can correct your dance movements.
Or, you can simply hire a dance instructor to teach you dance. You may attend a dance studio near your locality and learn dance with the help of the instructor. A professional instructor can guide you better and provide you individual attention.
You can also sign up for a summer dance camp to learn dance. They provide classes for amateurs and experienced dance lovers. The classes are usually based on age and experience. Dance intensive programs in summer camps are especially dedicated to those who already have some experience in this field. Summer intensive programs are available for contemporary dance forms too. Enrolling yourself for an intensive program in the summer is a good option if you are planning to learn dance simply as a hobby or to become a professional. Dance schools have professional instructors who will help you learn the body movements in the perfect manner.
You can either learn to dance alone or join any of these summer intensive programs. Dancing is easy and some practice can get you a long way in helping you perform this art form.
BIO: Emily Steves is very passionate about music , she has been playing guitar for several years, and likes to blog about the music industry.