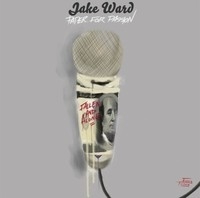 Paper for Passion is the mix-tape debut from 22-year-old Miamian Jake Ward, proprietor of the brand FAA (Fallen and Alone).
Paper for Passion is a rather honest title; Ward readily admits his monetary (paper) objective, as he hopes to improve the quality of life of his younger siblings.
The opening track, "Another Me," is confident and defiant, with a bit of a Robin Hood element: "My concern is givin' voice to the voiceless."
The ensuing track, "F' Off," is somewhat reminiscent of that notorious 8-Mile rapper.
"Rite Now" is more playful than the preceding two tracks. There's this looping synthesizer bit that makes me feel like the first time I got baked. About 2 minutes in, there's an interesting change of tempo.
"Talk to Me" has a decidedly salacious vibe. The speaker wants a certain girl's ass to "talk to [him]" as he penetrates with due diligence. Upon accomplishing this much, the girl is going to "spin."
It appears that, in the ensuing track, "Hella Dat,"an entirely different girl is referred to: "You can keep this silly bitch."
https://www.youtube.com/watch?v=syhA9H4z3Co
The track, "Dillinger," reportedly an ongoing crowd-favorite, is somewhat slow-paced and brooding, but contemplative. In fact, the lyrics are quite philosophical: "It doesn't matter, cuz no one is really free / Even every bird is chained to the sky you see."
About 55 seconds in, the synth begins dropping an entirely new note. It catches the ear, one must admit.
A certain mantra emerges: "FAA until I die / Until they fuckin' murder me." Undeniably harsh lyrics, but regarding the musical component, there's something almost sensitive about the "Dillinger" track — a rough & tumble kind of sensitive.
The electronic riffs in "Unprivileged" have some serious twist and provide a great platform for lyrical innovation. 1:55 in, something strange happens. The beat just drops, just nosedives. Very engaging.
"Golden Skies" has something of a 90s hip hop flavor.
"Never in Vain" begins with this really ominous, industrial sound. The latter aspect soon subsides, but the track stays pretty menacing.
The final, bonus track is more than an afterthought, as it provides a style of sound not previously heard on the mix tape.
Out of 15 tracks, I dare you to find a weak one: http://www.datpiff.com/Jake-Ward-Paper-For-Passion-mixtape.468712.html
There is also a video option: http://www.youtube.com/JakeWardAuthentic
Ray Cavanaugh – owleyesgatsby@yahoo.com