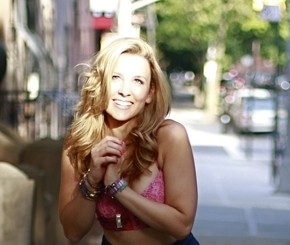 Rachel's new video, "Best Dance Ever," is the first epic single off her upcoming EP.   This exemplary and celebrated pop ballad about first time love is symbolical of Rachel's catchy tunes and memorable lyrics. Receiving accolades from Gavin DeGraw, The Portland Phoenix and Face Magazine, Rachel is quickly making her own lane in pop music.  
[youtube IcivoJT0NmM]
Hailing from Springvale, Maine and now making Brooklyn, NY her home, her full-bodied in-song presence is the polar opposite to her aw-shucks, humble, off-stage persona. Mentored by Bruce Hornsby, Rachel's amazing talent is starting to create major buzz.