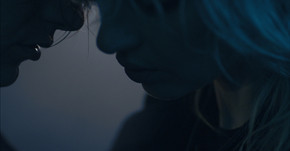 Brand new mind-bending video from the Berlin-based electro-pop wizard Thomas Azier. "Angelene" is off Azier's sophomore EP Hylas 002 and the video is a contemporary noir exploring his solitude as he yearns for the fascinating yet mysterious Angelene.
[youtube 7tcygzkMVxI]
After spending the past 4 years tirelessly honing his sound, Thomas Azier emerged with two EP's, Hylas 001 and Hylas 002, released on his own label Hylas Records/BMG Rights Management. Exploring the inherent power of pop and its ability to transcend, communicate, and effect the masses, Thomas Azier's epic sound is both nostalgic, and current; revisiting the sparkle and magic of the genre, so often ignored in the post-internet music era.