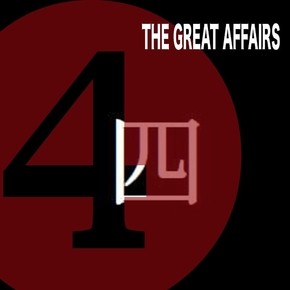 The Great Affairs are about to drop a new EP in December, having undergone some significant lineup changes over the last year. For those of you unaware, The Great Affairs co-existed as an offshoot of fORMER, with fORMER representing a slightly harder pop edge, while The Great Affairs flew the flag for a somewhat more subdued, acoustic-driven side of the coin. Early in 2012, the decision was made to combine these two entities into a single unit, and simply proceeding under The Great Affairs moniker.
[youtube dbTPhulIj_I]
Now, after several months of honing a live set infused with elements from both bands, the band are putting the finishing touches on their first new batch of material, one that will hopefully reflect the work they've put into this amalgam. The Great Affairs have opted to call this one '4', following up the 2009 'self-titled' LP, 2010's 'Ricky took the wheels..'LP, and 2011's 'Happy Ender' EP.