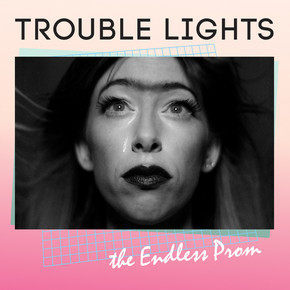 Singer Adrien Daller and producer Philip Rabalais met last year and discovered a mutual love of electro pop dance music. Magic. After many excited, late night talk-offs (usually in the corner of some party) they started the band Trouble Lights. They've since released a video that garnered over 20,000 views in a week, opened for Girl Talk and Pictureplane, and will soon play their album release show at Maximum Ames Music Festival headlined by Jeff Mangum and Wanda Jackson.
[youtube Vs9Dch5R6Jo]
Adrien grew up singing the blues with her dad, a pianist from 13 mile road in Detroit. In 2004 she moved to England and ended up singing jazz and musical theater professionally over there for five years. She even sang God Save the Queen to the actual Queen. She then got deported (long story) and moved back to Iowa where she started writing her own music with her pal Philip. The best thing that could have ever happened.