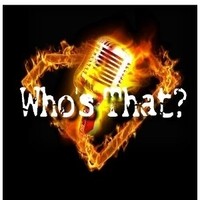 Supa is coming to you from Texas and is celebrating his debut CD, "Who's That". He is grooving onto the Hip Hop scene with smooth, addicting rhythms. He brings to the table a wide variety of musical influences to create his own unique sound.
Hip Hop may not appeal to everyone but Supa has a vivacious tone that sets the mood and hooks you in with ease. He's looking to grab a larger audience and is moving along quite engagingly.
Vocally he sings with confidence and conviction. The track, "This Is My", lays it all out on the line as he conveys his truest deepest emotions. All of the songs reveal pieces of who he is now and who he wants to become. If he maintains this level of focus there will be no stopping him in his pursuits.
[youtube RIIGZ6-ujHA]
The production provides a conducive back drop for the atmosphere of the CD. There is a tight union between the beats and the lyrics. Musically it drives the point home almost as precisely as the words. This CD is well thought out and executed with brilliance. While listening there is an overwhelming feeling of his love for the game. This is his life, he is walking the walk, talking the talk, with the talent to back every step.
All you Hip Hop fans will not be disappointed and I'm calling out to an audience that does not normally listen to this genre. Branch out and grab something new, I think you will be in for a very cool surprise. After listening to Supa's debut CD I think it is going to have a lot of people asking, "Who's That"!
Rebecca Hosking – hoskingrebecca@gmail.com
[Rating: 5/5]