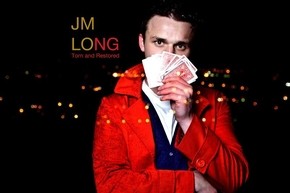 Raw emotion pounded into ivories so tormented you would think they were used as a drum set. "Alternative Rock", "Indie Rock", these are the familiar labels you seek, but J.M. Long's music is much more than that. It is running through the forest a billion times thinking you're being chased by cougars, it is a single dance in an ill-lit park with the girl of your dreams and your favorite song amplified through a broken cell phone, it is leaving Oregon and arriving in Hollywood. All of this combined defines Jeremy as an artist; a glimmer of hope shining through complete brokenness (as evidenced by the title of his EP "Torn and Restored").
[youtube 8lcBPM-XYKo]
Before moving to Los Angeles in the fall of 2011, Long recorded and performed around the northwest with a multitude of composers and musicians as both a front man (vocals, keys, guitar), backing musician (keys, guitar, bass), and orchestra member (2nd violin). He was also privileged to take four years of guitar, performance and production classes from legendary guitarist and producer Tim Ellis (co-owner of Kung Fu Bakery Recording Studio). Currently, he is performing around Hollywood at places like House of Blues, The Mint, Genghis Cohen, and El Cid. His debut EP Torn and Restored is now available online for streaming and digital download, along with a music video for his single "Love Strikes", released in late March. Visit his Facebook page at www.facebook.com/jmlongmusic and his main website at www.jmlongmusic.com.